"A Star Is Born" Review
More From This Author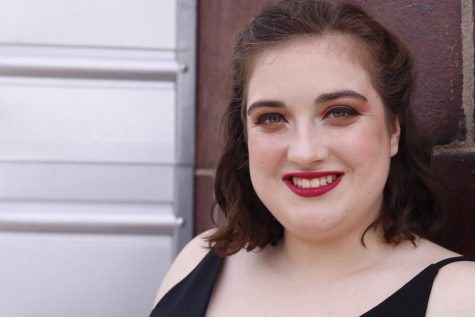 More stories from Emily Scott
Eight-time Oscar nominee, A Star Is Born, was released Oct. 5 and has stolen the hearts of audiences since then.
The film follows a drunken and misguided famous musician, Jack (Bradley Cooper), as he meets Ally (Lady Gaga), a waitress. Seeing her perform in a drag bar, Jack is blown away with Ally's performance capabilities, and thus sweeps her up into the celebrity life. The main focus remains on the two's relationship as they adjust to Ally's new stardom and Jack's ongoing drug and alcohol addiction.
Lady Gaga's acting throughout the film stole the spotlight as the audience could feel every emotion she conveyed on screen. From anxiety to disbelief to happiness to embarrassment, and finally to despair, the viewers were hooked onto her every expression and word. Not to mention Lady Gaga's ability to project powerful emotions while singing. Her voice was flawless during every song featured in the movie, and the impact on the audience was even stronger during her musical performances than in her normal scenes.
Bradley Cooper did nail his role as Jack and he delivered a great performance both in acting and musically; although, his character was quite predictable and somewhat boring. The constant state of being under the influence eventually got a bit annoying since there was no growth for the character. The ending arc for Jack left no one in the audience surprised.
The overall plot of the movie was dull and every so called plot twist was expected, but the acting, soundtrack, and few interesting cinematic choices kept audiences engaged in the story until the credits rolled. The surprising eight Oscar nominations are Best Picture, Best Actress (Lady Gaga), Best Actor (Bradley Cooper), Best Supporting Actor (Sam Elliott), Best Adapted Screenplay, Best Cinematography, Best Original Song ("Shallow"), and Best Sound Mixing.
Whether or not the Academy deems A Star Is Born worthy of these awards remains to be seen. In the meantime, the film is a great choice to curl up with on a weekend with some friends or by yourself.