Winner "We" Review
May 20, 2019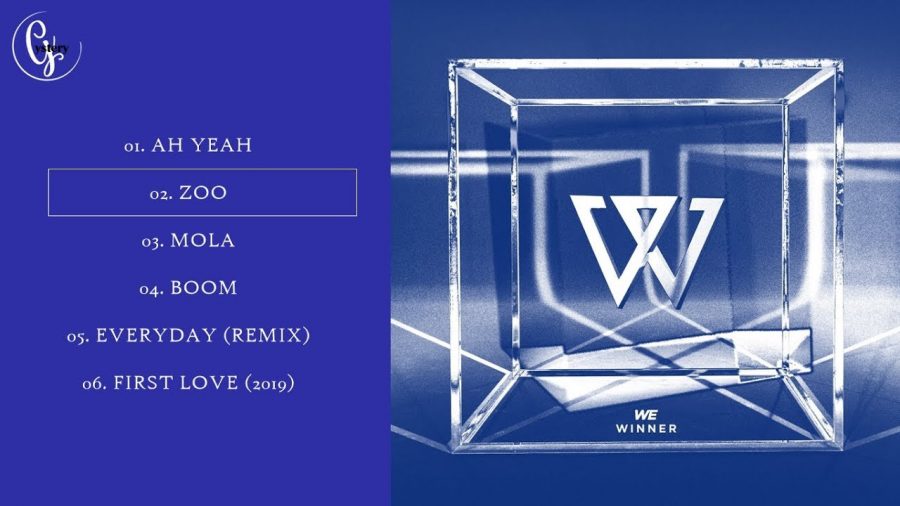 Kpop boy group Winner released their sixth album We May 15 along with a music for their title track "Ah Yeah".
The music video and song embrace the fun side of the group and the approaching summer. The beat of "Ah Yeah" is fast and the tone bright as the music video shows the group dancing around in various fun, summer settings like the movies, the beach, a cruise ship, and playing video games. The music video also shows of the ridiculousness that Winner can sometimes be as they show rapper Mino with lobster claws as hands and feet, and as the group rides a train made out of yarn. "Zoo" then slows down the tempo but still keeps the tone lighter, and more fun. The group made use of interesting percussion instruments and brass instruments to carry out the beat in a well-blended mix with the EDM background of the song. Then "Mola" picks the speed back up and shifts to a slighter darker tone, but makes up for it in the fast pace of the tempo. Slowing it back down, "Boom" once again uses unusual percussion instruments to produce the beat. During the chorus, the song transfer to a heavy EDM sound. The tone in "Boom" returns to the lighter feel that's seen in the rest of the album after "Mola" even though the tempo is slower than the others. Winner also included a remix of their song "Everyday" on We that is heavily influenced by EDM and sounds much more techno than the original. The final song on the album "First Love", follows "Boom" with a slower tempo, but still maintains that light-hearted feel.
Overall, Winner released a lighthearted and fun album in preparation for summer.