Lily Hudanick
Sophomore living the farm life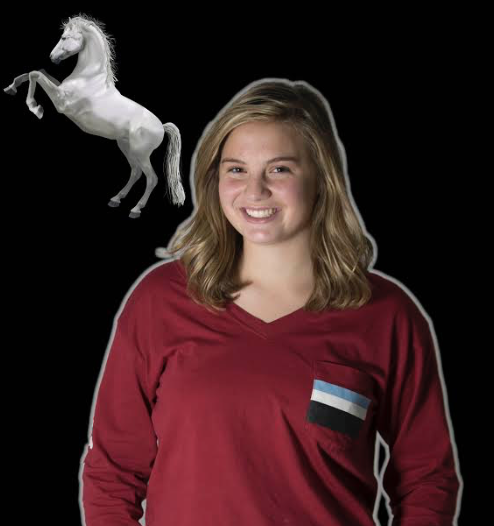 Hang on for a minute...we're trying to find some more stories you might like.
On a remote property in Defiance, sophomore Lily Hudanick houses a grand total of 12 pets: 2 horses, 2 rabbits, 3 cats, 3 dogs, and a miniature donkey.
"The miniature donkey's name is Odie, and he is one of my favorite pets," said Hudanick. "We adopted Odie because we realized not many people will rescue a donkey from being killed and we had enough space for him, so we decided why not?"
Growing up with so many animals led Hudanick to pursue her dreams in horse riding at an early age.
"I have been riding horses competitively for 10 years," Hudanick said. "I got into the sport because of my mom who used to ride so naturally I wanted to be just like her."
Hudanick claims the lifestyle she leads is quite unordinary in comparison to her peers.
"My lifestyle is affected positively and negatively. I love how I can walk 5 feet from my front door and feed my horses a carrot. On the downside, I have many more chores and poor phone service because I live in the country," Hudanick said.