Sydney Koehler
Sophomore holds hope for a spot on Broadway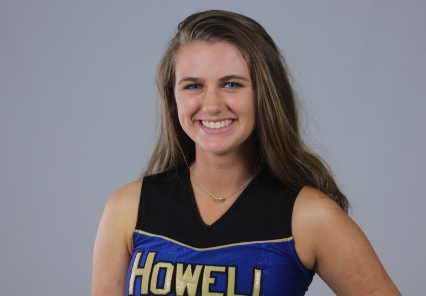 Hang on for a minute...we're trying to find some more stories you might like.
At the age of two, Sydney Koehler began her first dance class.
"I've always danced as a way to express myself and as I got older, it became a way to express myself," Sydney said.
Spending as much as 30 hours a week in her dance studio, Koehler tirelessly chases after her childhood dream.
"My dream? I want to dance on Broadway. I remember seeing the Radio City Rockettes as a kid and I think that's what really gave me a visual for my end goal," Koehler said.
Koehler is a member of the Golden Girl dance team here at Howell, as well as being a part of the Fusion Dance team. In her free time, she enjoys to write, sketch, and make music.