Howell Students International Travels
Hello. Hola. Hallo. Students traveled out of the country this summer to Germany and Costa Rica with the EF tour company, developing new perspectives around the world with German teacher Jean Morgan to Germany and Spanish teacher Karen Irizarry to Costa Rica. Both hosted the respective trips and went along with the students. Each trip cost an average of $3,000 per student.
The students flew by plane to Germany and Costa Rica, with the trip to Germany experiencing issues and delays. 
"We were delayed an entire day due to missing a flight by seven minutes," senior Kenaz Barks said. 
Students heading to Germany then had to stay at a nearby hotel at the Atlanta airport, postponing their trip by a day. Most students flew solo, although few traveled with parents. 
"It was my first time traveling alone out of the country, not with any of my parents or family," sophomore Cassie Lanham said. "It was a great experience, taking time away from your family and trying new things was really cool."   Traveling alone meant students needed to be more aware of responsibilities, like keeping track of passports and holding onto their money. International trips also provided students the opportunity to try new activities.       "We went through an entire hiking process where we got to see a bunch of the vegetation that grows there along with different animals," sophomore Sammi Rogers said. "We went to the beach. We saw monkeys. We saw how chocolate was made." 
Experiencing the culture was the main benefit.
 "I just wanted to see the different cultures and how they lived," freshman Lauren Colegrove said.
Rogers and Colegrove were able to experience part of the Spanish culture in Costa Rica, and both of them ordered food in Spanish while at a market. 
Students were able to walk around while in Germany with a few hours of free time, experiencing a typical day.
"In America, people will socialize with strangers," Lanham said. "The German people did not really talk. They were more exclusive."
Students in Germany tried new foods including veal and a type of schnitzel. Students on the Costa Rica trip tried lamb and papaya. Countries like Germany have different drinking rules than America, and some students took advantage of this. 
"Everyone over 16 was legally allowed to drink beer," Barks said. 
After traveling outside of America, students realized things about their home. 
"I feel like in America we're all sort of closed-minded and full of ourselves, and if it doesn't go our way then it's the wrong way," Lanham said. "Over there it's totally different, they act differently." 
During the Costa Rica trip, a protest broke out over a new tax rule, sparking a protest from the locals. 
 "The protest — it happens in other countries than America. It's not only the pro-life march or pride that happens here, things happen over there too," Rogers said. 
Travel slowed down for a few events because of these protests. The EF tours have created a spark for traveling in some of the students. 
"The most important thing was probably how much I liked traveling," Lanham said. 
"I've traveled a lot before," Colegrove said. "This has made me want to travel to different places than I went to before."
Leave a Comment
About the Contributor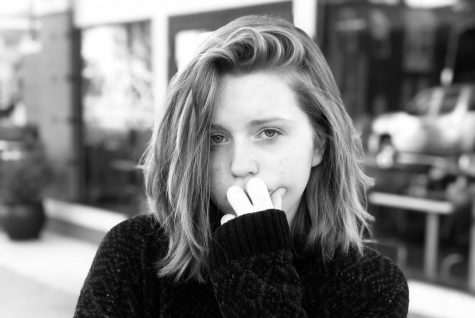 Mallory Abshear, Staff Writer
My name is Mallory Abshear, I'm a junior and this is my first year on staff as a writer. I was in journalism and broadcast journalism during my sophomore...