Marvel Versus Sony in Battle for Spider-Man
The beloved web weaver, Spider-Man, was almost removed from the MCU in a recent debate between Sony and Disney.
News was released that Sony and Disney had come to a disagreement on their previous deal regarding the production of Spider-Man Aug. 20. In the original deal, Disney kept profits from merchandise and 5% of opening day tickets, while Sony took the remaining profits. 
Disney proposed a new deal to Sony that would give 50% of box office profits to both companies, and would have allowed Disney to keep all merchandise profits. 
This deal came after Spider-Man: Far-From Home made 1.2 billion worldwide. However, the new deal was declined by Sony, and the companies began negotiating the remainder of Spider-Man in MCU films.
During the production of Spider-Man movies Disney supplied resources and director Kevin Feige who collaborated with Sony on the Spider-Man storyline. However, Disney still felt as if they deserve more credit for their work. Disney provides much of the creative resources, while Sony was paying all production expenses.
This disagreement led to the possibility of Spider-Man being taken out of the MCU if the companies could not come to a compromise. 
Spider-Man had become a larger part of the MCU in recent years, being described as the new Iron Man.
Spider-Man not being in the MCU shocked Marvel fans who have been following him since Captain America: Civil War. 
70,000 fans signed a petition to keep Spider-Man in the MCU. Others took to social media, threatening to storm Sony and take back Spider-Man according to Insider.com. (https://www.insider.com/spider-man-sony-marvel-fans-sign-petition-boycott-storm-headquarters-2019-8).
Sept. 26 the companies came to an agreement that will allow Feige to produce another Spider-man movie in which Disney will receive 25% of the profits. 
"I am thrilled that Spidey's journey in the MCU will continue, and I and all of us at Marvel Studios are very excited that we get to keep working on it," Feige said in a statement given to Variety. 
About the Writer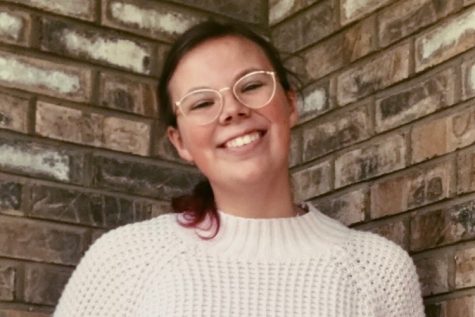 Katie Thuet, Web Co-Editor, Broadcast Editor



Hi my name is Katie Thuet! I am a returning staff member and this will be my second year on yearbook. I am excited to be the Web and Broadcast editor...