"BlacKkKlansman" Review
More From This Author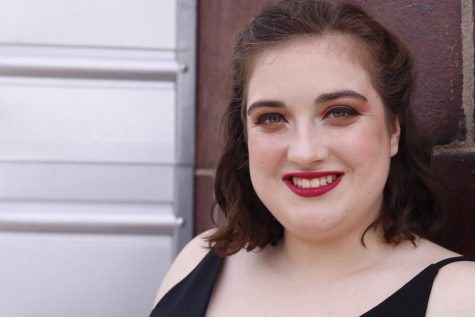 More stories from Emily Scott
BlacKkKlansman, released Aug. 10, is up for six Oscar nominations including Best Picture.
The film, based on a true story, follows Ron Stallworth (John David Washington) as he becomes the first African-American cop on the Colorado Springs police force. One day on the job, he decides to call the number listed under the Ku Klux Klan advertisement. Pretending to be a white man, Stallworth convinces the Colorado Springs chapter of the KKK to meet with him, and possibly join the organization. Teaming up with a fellow officer on the police force, Flip Zimmerman (Adam Driver), the two attempt to pull off an undercover investigation on the KKK.
Directed by Spike Lee, the film is shot with conflicting yet well-balanced tones of serious tension and light humor. Mirroring the vibe from the trailer, BlacKkKlansman incorporates numerous one-liners and hilarious antics. At the same time, the film voices how biased and bigoted the KKK is, and how deep rooted the issue and beliefs go. Covering more than just the basic information, the movie covers the KKK's extreme views on Jews and other ethnicities that made up a major portion of their beliefs along with the discrimination and hatred towards African-Americans.
Washington and Driver were the highlights of the film as the two created an interesting friendship through infiltrating the KKK. Driver, nominated for Best Supporting Actor for this role, handles the job of portraying a Jewish detective tasked with pretending to have the KKK's views perfectly. Although the real-life Flip Zimmerman wasn't Jewish, the added aspect made the film much more suspenseful as one of the KKK members, Felix Kendrickson (Jasper Pääkkönen), remains constantly suspicious of Zimmerman throughout the entire film.
In addition to Best Picture and Best Supporting Actor for Driver, BlacKkKlansman is up for four other Oscar nominations: Best Director for Spike Lee, Best Adapted Screenplay, Best Original Score, and Best Film Editing.
BlacKkKlansman is a perfect mix of comedy, drama, phenomenal acting, a well-fitting score, and artistic editing choices that make it worthy of winning Best Picture at the Oscars.