"Fantastic Beasts: The Crimes of Grindelwald" Review
More From This Author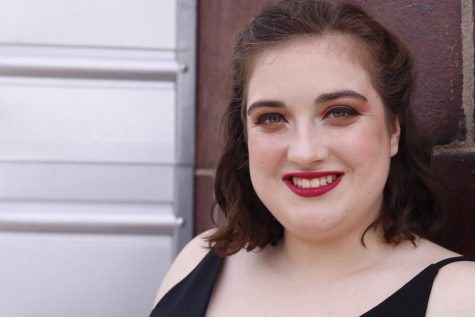 More stories from Emily Scott
Harry Potter fans all gathered in lines outside of theaters to see the newest installment in the Wizarding World franchise, "Fantastic Beasts: The Crimes of Grindelwald", Nov 16.
Continuing the storyline from the 2016 release "Fantastic Beasts and Where To Find Them", the sequel follows Newt Scamander (Eddie Redmayne), Tina Goldstein (Katherine Waterston), Jacob Kowalski (Dan Fogler), and Queenie Goldstein (Alison Sudol) as they search for Credence Barebone (Ezra Miller), a powerful yet untrained wizard who is a key part in the brewing Wizarding War. Grindelwald (Johnny Depp) has gained a following for his vision of pure-blood wizards ruling both the wizarding world and the human world. Along with the reprised roles, Zoe Kravitz, Callum Turner, and Jude Law join the cast as Leta Lestrange, Theseus Scamander, and Albus Dumbledore.
Fans have anxiously awaited "The Crimes of Grindelwald" due to Dumbledore's character revival and the continuation of Newt Scamander's story. There has also been a lot of speculation on how the Wizarding War will play out with only a broad end result discussed in the books to go off of. Along with the plot and character points, fans were gearing up to revisit many of the creatures such as the Niffler and the Bowtruckle that audience's got attached to in the first movie.
Even with all the hype, "Fantastic Beasts: The Crimes of Grindelwald" failed to meet box office expectations, bringing in the lowest amount of money on opening weekend for any Wizarding World franchise movie. The film also received low scores from IMDB and Rotten Tomatoes at a 7.1 and a 40 percent respectively.
The main downfall of the movie was an overcompensation for the complaint of a lacking plot towards the first installment of the Fantastic Beasts saga. Writers and producers took the plot of "The Crimes of Grindelwald" and turned it into a rollercoaster going off the rails. At the end, a plot twist happened and then twisted again and again creating a frustrating and confusing reaction in the audience. By the final reveal, fans were quite annoyed with the film. Once again trying to fix the plot from the last movie, writers turned Queenie's character into a misguided and lost character, going against what audiences have seen of her previously. Another aspect of the film that was lackluster was the small presence of Newt's creatures. In contrast to the first film, the creatures held no significant value in "The Crimes of Grindelwald" disappointing fans who were looking forward to seeing more of them.
Although "Fantastic Beasts: The Crimes of Grindelwald" did not live up to the hype, when taking a step back, the film still provides Harry Potter fans with more content of the world and characters they love while also taking them back to Hogwarts.