Ed Sheeran 'Divide' Concert Review
More From This Author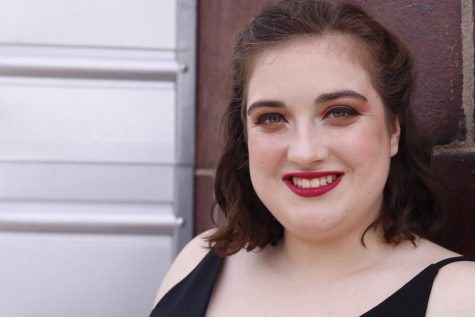 More stories from Emily Scott
Ed Sheeran performed his biggest concert yet in St. Louis Sept 6 as a part of his Divide world tour.
Anne-Marie opened followed by Snow Patrol. Many fans were excited to see Snow Patrol since they had just released a new album after seven years since their previous hit "Chasing Cars". The opening acts were quite lengthy as Ed Sheeran didn't appear on stage until an hour and 45 minutes into the concert.
Kicking his setlist off with "Castle on a Hill", Sheeran managed to fully entertain the audience with just his guitar, microphone, and himself. Sheeran used an interesting mix of mashups and different renditions of his songs to keep the audience on their toes. "Eraser" was up next followed by "The A Team" which Sheeran talked about how far he's come since the song was released seven years ago. Then Sheeran performed a mashup of "Don't" and "New Man" which had the audience dancing in the stands. "Dive", "Bloodstream", "Happier", "Tenerife Sea", and "Galway Girl" were next then another mashup consisting of "Feeling Good" and "I See Fire" created a powerful sound throughout the performance. The hits "Thinking Out Loud", "Photograph", and "Perfect" were played right after each other keeping a big smile on the audience's face. The last songs of the set were "Nancy Mulligan" and "Sing" but the encore was the songs "Shape of You" and "You Need Me, I Don't Need You".
Sheeran constantly interacted with the audience making sure that the "boyfriends who don't want to be here" and the "super-dads" are all having fun. For most of his songs, he included a section for the audience to sing alone, and for other songs he heavily encouraged dancing even if it wasn't anything more than just swaying or waving their arms. Sheeran's goal was for everyone to lose their voices by the end of the night because he wanted everyone to sing as loud as they possibly could. He made everyone feel less awkward about being vocal or dancing at a concert by sharing his own personal experiences at concerts that made the audience laugh as well as emphasizing that he only wanted the audience to sing, not sing in tune.
Throughout the entire concert, Ed Sheeran created a unique bond between him and the audience and between people in the audience, making the night an amazing concert experience.