Ariana Grande 'Sweetener' Review
More From This Author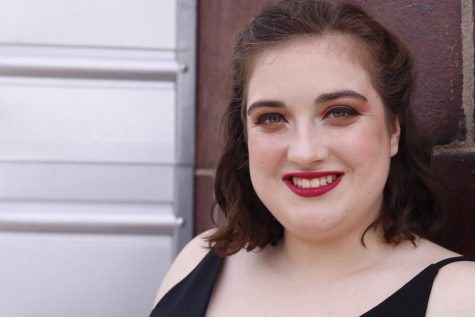 More stories from Emily Scott
Ariana Grande's fourth album Sweetener, featuring "No Tears Left To Cry" and "God is a Woman", was released Aug 17 and debuted on Billboard Hot 100 at number three.
"No Tears Left To Cry" was released April 20 along with a music video that got many fans excited. The song showcased Grande's amazing vocals and featured a unique sound that is very refreshing to mainstream western music. The music had beautiful sets although some of the effects were quite weird and left fans confused. Either way, things like a cityscape out of Doctor Strange and Grande pulling off her own face kept viewers invested.
"God is a Woman" kept the hype going when it was released July 13. The song switches between dark, soulful guitar notes and a heavy base beat that makes the song feel like a rap song. Grande's high notes are on point in the song and the listener gives chills.
Sweetener also contains three collaborations as well. "Blazed" featuring Pharrell Williams has a funky sound that is reminiscent to Williams' "Happy" but of a more softer tone. Grande and Nicki Minaj team up again in "the Light is Coming". The song has a strong synth influenced beat that match along with Minaj's flow of rap and that Ariana meets well with her vocals. "Borderline" featuring Missy Elliott has a faster tempo than most of the songs on Sweetener but still matches the album's overall sound with the interesting instrumentals making up the beat.
The album overall is very different from most of the music currently on the radio. Grande starts off her album with an acapella intro, "Raindrops (an angel cried)", that reminds the listener of just how powerful Grande's vocal skills are. Majority of the songs have a slower tempo and a synth beat that isn't heard much in mainstream music these days. The instrumentals work surprisingly well with Grande's voice to create unique, yet very pleasing music.
Ariana Grande fans were very pleased with Sweetener after the months of teasing and the two years without new content.