'Crazy Rich Asians' Review
More From This Author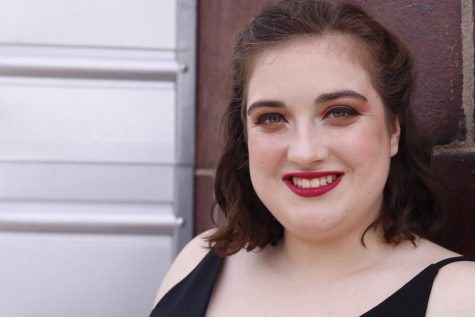 More stories from Emily Scott
Crazy Rich Asians, released Aug. 15,  has topped the box office two weekends in a row, bringing in a total of $76.8 million.
The film has created a lot of talk for months as it's one of the first major Hollywood films to feature an all-Asian cast. From fairly new actors such as Constance Wu and Henry Golding to seasoned actors like Michelle Yeoh, Awkwafina, and Ken Jeong, the film received a lot of hype for the representation the cast list gave.
Not only were audiences excited due to the cast, but the plot of the film was reminiscent for many. The rom-com Golden Age of the early 2000s ended quite a few years ago and many teenagers and adults alike have been waiting for a new rom-com ever since. Netflix has been producing a few in recent months, but there's been no new romantic comedies on the big screen for a while. Crazy Rich Asians satisfied all the longing.
Following the main plot points for any good rom-com, Crazy Rich Asians has an easy-to-follow story. Rachel Chu (Constance Wu) is taken to Singapore by her long-time boyfriend, Nick Young (Henry Golding) to visit his family. To her surprise, Nick's family is rich. Crazy rich as the title suggests. Rachel is thrown into the dazzling world of the rich elite of Asia, and must navigate the rules and judgements of Nick's complicated family. The writers did manage to add a few subtle twists and turns at the end that made the audience in the theaters gasp.
Awkwafina's character, Peik Lin, played the role of Rachel's best friend, and was the star of the comedic moments. Always equipped with a one-liner or a hysterical mannerism, Peik Lin made viewers burst out laughing. Peik Lin's family also was a main source of laughs. Her father, played by Ken Jeong, made hilarious, awkward situations which made the main characters uncomfortable but the audience smiling.
The aesthetics of the film fit so well too. The color scheme along with the interior design of the sets followed a retro theme that matched along with the novel's cover (the film is based off of Kevin Kwan's book of the same title). Audiences were also blown away with the scale of how rich the characters are. From mansions the size of apartment complexes to bachelor parties on a barge in the middle of the ocean to a wedding that took $40 million to put together, the viewers were constantly in awe with how much money the Youngs and other families had.
Although the movie had a few issues such as an unnecessary social media sequence and the cheesy actions of some of the characters, Crazy Rich Asians delivered what the audience wanted: a feel-good romantic-comedy that makes you smile, laugh, and entertains you for a few hours.