H.E.R.'s GRAMMY Debut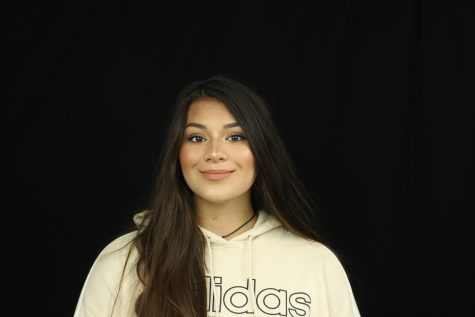 More stories from Luciana Mach
At the 61st GRAMMY Awards, up and coming 21 year old R&B goddess H.E.R. performed at the show for the first time. The incredibly talented singer-songwriter performed her song "Hard Place" from her EP I Used To Know Her: Pt. 2.
H.E.R. has been gifted from the start. She began her rise to fame as a child prodigy, and now she has completed her journey to the GRAMMY Awards.
The song she performed, "Hard Place", is about how H.E.R. is caught between a relationship, possibly an unhealthy one, and her own well-being, but in the end, she knows that she can't beat love. She opens up the song with melodious humming. She then sings, "Oh I wish there was a right way / Oh I'm caught between your love and a hard place" in the chorus. The music is mainly an acoustic guitar instrumental, and her vocals are silky sweet. Her changes in pitch between verses is sublime.
At the show, H.E.R. was posted on stage strumming her guitar beginning with velvety vocals as her band made their way forward. Towards the end of the performance, she displayed her brilliant guitar expertise as she shredded a solo.
By the end of the night, H.E.R. was nominated for five grammys and won two: Best R&B Performance and Best R&B Album. She absolutely deserves each of her grammys she was given and maybe even more. The song itself and her performance of it at the GRAMMY Awards was amazing.
About the Writer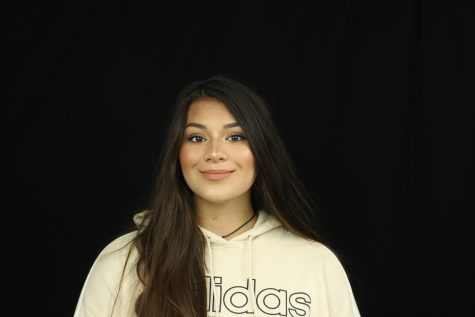 Luciana Mach, Web Editor
My name is Luci, and I joined yearbook because I'm passionate about journalism. By joining this class, I've learned that writing web stories and doing...