Eminem "Kamikaze" Review
More From This Author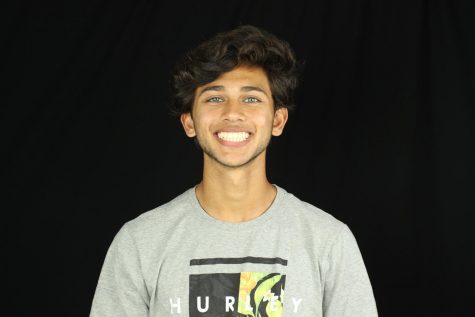 More stories from Will Kumar
In his tenth studio album, Eminem bounces back from his flop of an album Revival, as he delivers a 14 track album, Kamikaze. Released Aug. 31, he directly disses modern day rappers, and has plenty to say in regards to the new subgenre they seemed to have created, mumble rapping.
Without prior announcement, Eminem dropped his album. He tweeted out, "tried not 2 overthink this 1," to notify listeners of its release.
Kamikaze sees the return of long time friend and coworker Dr. Dre as executive producer of the album, along with Eminem. Eminem collaborates with Joyner Lucas on "Lucky You", Royce Da 5'9" on "Not Alike", and Jessie Reyez on "Nice Guy" as well as "Good Guy".
Eminem opens his album with "The Ringer", which has a minimal beat, giving him the opportunity to express his frustrations with his lackluster Revival, as well as criticize the modern "mumble rapper", and how each of them are clones of one another, making music that all sounds the same. "Do you have any idea how much I hate this choppy flow everyone copies though," he said.
In his collaboration with Joyner Lucas, "Lucky You" contains a catchy chorus, as it appears that Eminem is straying away from his conventional style of strictly rap, as he transitions to hip-hop, nearly seamlessly.
In "Not Alike", Em collaborates with Royce Da 5'9", over a Tay Keith produced beat, that oddly resembles Drake's hit "Look Alive". Em seems to attempt to alter his style from rap to a borderline "mumble rap" style in this song, but his attempts fall short, sounding quite drab. Taking shots at rapper Machine Gun Kelly, Eminem seems to have rekindled the long-time issues between them. "He wants to keep up his tough demeanour, so he does a feature… next time you don't gotta use Tech N9ne if you wanna come at me" Em said.
In his final song on the album, "Venom", Em teases one of the songs on the soundtrack for Venom, a major motion picture set to release Oct. 5. He provides fans of the Spider-Man franchise a hit to excite them for more to come in the movie.
Kamikaze ought to provide Eminem feelings of relief, for his surprise release was a great improvement from his lackluster Revival. He reclaimed number 1 on Billboard 200 chart with an emphatic bang.
About the Writer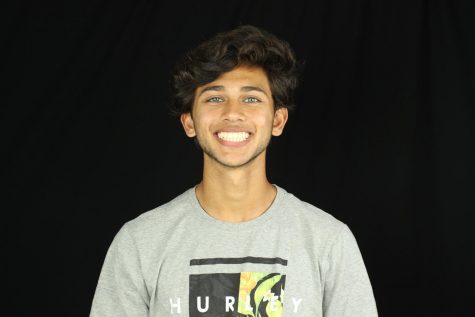 Will Kumar, Writer
This is my first year on yearbook staff. I joined yearbook because I took journalism last year and I thoroughly enjoyed it. My favorite part about writing...