"I Don't Care" Single Review
Fans anxiously awaited new music from Justin Bieber. Finally, May 10, 2019, he released a new song with Ed Sheeran titled "I don't Care." This song is like a mixture of "Sorry" and "What Do You Mean," with EDM influence.
The first verse is sung by Sheeran as he sets the scene. He's at a party that he does not want to be at, after refusing to dress up for it. He is being ignored by everyone, except his significant other. Her presence makes him feel okay about not fitting in. He sings "Who wants to fit in anyway? / 'Cause I don't care / When I'm with my baby, yeah / All the bad things disappear." Sheeran sings the first chorus as well. Bieber with his butter smooth, autotuned voice, comes in for the second verse. He signs essentially the same thing, but this time he is crippled with anxiety as opposed to angsty. He adds his signatures vocal runs and some falsetto. Both Sheeran and Bieber sing the chorus in harmony. They take turns on the bridge, singing over only handclaps. The chorus comes back around to close the song.
My first impression is that I like this song, but I can predict it will be overplayed on the radio and become annoying quickly, similar to "Love Yourself."
About the Contributor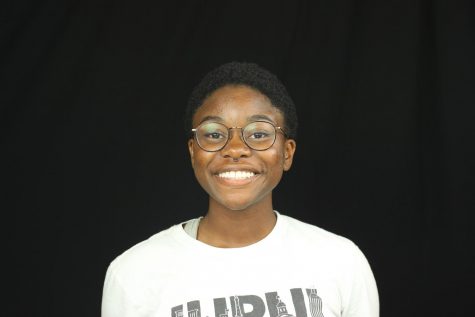 Camryn Daniels, Photographer
Hello! I am a senior, and a photographer in yearbook. I joined yearbook because when I took photojournalism, I really enjoyed taking sports photos. I'm...