"dear insecurity" Single Review
The new single "dear insecurity" by Gnash, provides a unique look into not only the songwriters mind, but something everyone experiences, insecurity.
Gnash has stood as a voice for the lonely, the sad, and the uncomfortable, throughout his music career. His songs are a source of comfort for those going through similar experiences that Gnash goes into depth on in his melodies.
"Dear insecurity, when you gonna take your hands off me? When you gonna let me be proud of who I am," the featured artist Ben Abraham sings.
Everyone goes through a phase of discovering who they are, and being happy with themselves. For some, being happy with yourself is a never ending struggle. Gnash highlights this issue to let those people know that they aren't alone.
In his songs his insecurities are almost like a second set of thoughts in his head holding him prisoner. He wants to love himself and be happy, but the constant insecurities flooding his mind trap him from doing so.
"I hate the way you make me feel, I hate the way you make me think, you make me sick to my stomach," Gnash sings.
He's in a constant state of fighting himself, wanting to be less insecure, but in turn being more insecure because he cannot achieve that goal.
His music has been a place many people with the same feelings as him fall to for support, and to feel less alone. Many people experience the same feelings he has daily. The way Gnash can connect with his audience in such a deep way through his music is heart touching.
"dear insecurity" along with many of his other groundbreaking songs have a unique effect on listeners that many other artists cannot achieve.
About the Writer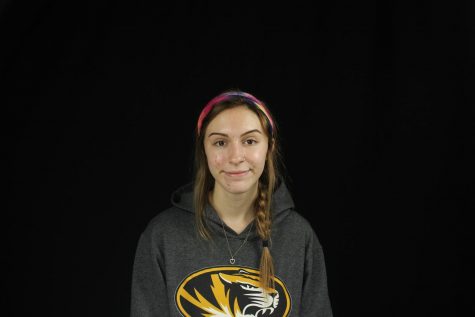 Hannah Sherfy, Photographer and Writer
This is my first year on the yearbook staff, and I am a photographer and writer. I really enjoy taking pictures and writing. I also really love music of...