2019 Met Gala
Millions of viewers tuned in to the 21st annual Met Gala, which always occurs the first Monday in May. This year, it was on May 6. The Met Gala is a major fundraising event that takes place at the Metropolitan Museum of Art in New York City. Several celebrities attend the invite-only event clad in expensive high fashion. Each Met Gala has a theme that designers follow, and the public watches from home, judging the celebrities based on who is most on theme.
This year, the theme was "Camp: Notes on Fashion." This was inspired by Susan Sontag's 1964 essay, "Notes on Camp," describing camp fashion, which is excessive, theatrical, and borderline grotesque. The term "camp," however, dates back much further than Sontag's essay. The earliest recorded usage was in 1909, as a part of "homosexual slang," according to Merriam-Webster.
Many attendees and their designers expressed camp in different ways. Lady Gaga wore a larger-than-life pink gown that required five men to hold the train. Underneath this dress, was three more outfits. Jordan Roth wore an extravagant, floor length gown that spread out to a radius of approximately six feet, depicting a proscenium. Billy Porter, King of Camp, arrived to the Gala being carried in, lying on a platform like an Egyptian king. He was dressed by The Blonds, in a radiant gold bodysuit, ten foot gold wings, and a 24-karat gold headpiece. Several celebrities dressed in eye-catching garments, and did camp as camp should be done.
Many did not express camp at all. Not to name names, but Alexander Skarsgard, Liam Hemsworth, Charlotte Tilbury, Misha Nonoo, and Sarah Paulson are just a few that were incredibly underwhelming. There is always a handful of designers that throw caution to the wind and completely disregard the theme. It happens every year, yet is never less disappointing. Liam Hemsworth, and several other men, wore black tuxes, with a black tie, and black shoes. There is no doubt that these tuxedos cost more than I get paid in a year, but with the amount of money being spent on them, the should be on theme.
I always look forward to seeing the different interpretations of the Met Gala theme, and judging celebrities that I will never meet, and their outfits that I cannot afford.
About the Contributor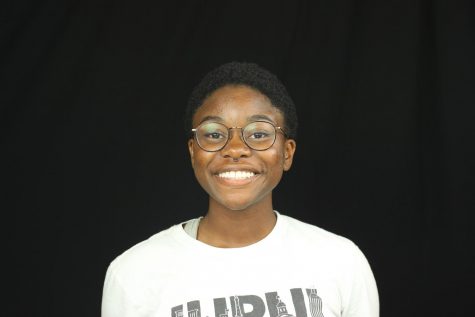 Camryn Daniels, Photographer
Hello! I am a senior, and a photographer in yearbook. I joined yearbook because when I took photojournalism, I really enjoyed taking sports photos. I'm...