"Sixteen" Single Review
English singer and songwriter Ellie Goulding just released a new single, "Sixteen", April 12. Goulding reminisces on the glory days of being young and dumb in this new track.
"I'm so excited to share 'Sixteen' with everyone," Goulding said to Rolling Stone. "That age was such a pivotal year for me in many ways and this song is so close to my heart. It takes me back to the reckless days of being a teenager and I hope it reminds us all about the innocence of youth."
Goulding sings, "If you just focus on me / Like we were sixteen / And plotting our lives / Can I wear your t-shirt / And sleep on you / While I dream of all the good times? / When we were sixteen," in the chorus. Her voice, as always, sounds amazing, and the music is catchy and energetic, just as you would expect for a song like this. To be completely honest, it sounds like a song that would be in a 16th birthday montage video.
Overall, the energy of this song brings back a nostalgic feeling from being a carefree, life-loving kid. It's something we all never want to forget, and this record helps us to remember.
About the Writer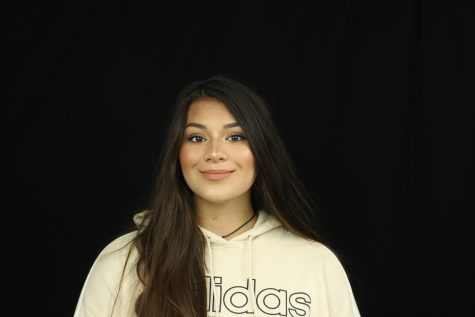 Luciana Mach, Web Editor
My name is Luci, and I joined yearbook because I'm passionate about journalism. By joining this class, I've learned that writing web stories and doing...