"Best Friend" Single Review
At only 21 years old, Rex Orange County has made it big for himself in the alternative-pop world. The English born singer has two of his own albums, Bcos U Will Never B Free and Apricot. He has also made appearances on Tyler, the Creator's album Flower Boy and has collaborated with record producer Two Inch Punch. With this producer, he came out with his soft and perky single "Best Friend" in 2017.
"Best Friend" is about love that isn't reciprocated both ways. The main character is in love with a girl who doesn't love him back, but he feels it would be easy for them to be together. They still happen to get along well, so he is suspecting that she may ask him to stay friends.
Overall, the track investigates love and loss, and he shows this with his amazing, voice, lyrics, and sound. The music is mellow and has occasional riffs of the guitar at the start of the song, and then it gets to the chorus. Before the start of the chorus, there's a rewind snippet, and then jumps into the lyrics. Rex sings, "You're gonna wanna be my best friend baby / You're gonna wanna be best friend" in the refrain. From there, the song becomes upbeat and spirited.
To sum it up, "Best Friend" displays a message that many of us can relate to. It also has a unique sounding approach for the music. It's clear that Rex Orange County is extremely talented, and he showed us exactly that with this record.
About the Writer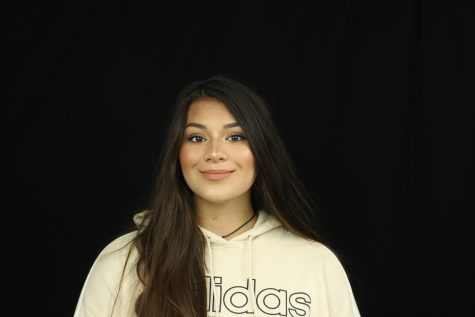 Luciana Mach, Web Editor
My name is Luci, and I joined yearbook because I'm passionate about journalism. By joining this class, I've learned that writing web stories and doing...