"Begin Again" Album Review
Singer Norah Jones, famous for her 2002 album, "Come Away With Me," releases her newest album "Begin Again," April 12.
Her airy voice is almost harrowing in the first track, "My Heart Is Full". This is a stark contrast to her recent music. This song is existential, with unanswerable questions, eerie observations, and slow, heavy kickdrum.
The next song, "A Song with No Name", changes the mood of the album completely. Jones sings leisurely over acoustic guitar, still asking difficult questions. "Do I love you too much? Do I hold you too tight? Have you had enough?" The song fades out with the guitar.
Next is "Begin Again", a pop rock tune with piano and drumset. In this poetic song, Jones sings of seeing someone in a new light and wondering if she's ever really known them.
A few songs later is "Just a Little Bit", the albums conclusion. It is jazzy, with flute and saxophone introducing her voice. She sings of how she cannot be ignored or refused- she's found her bliss, and she's on fire. Her voice sounds folky, and similar to how it did in the first track, but more relaxed.
About the Writer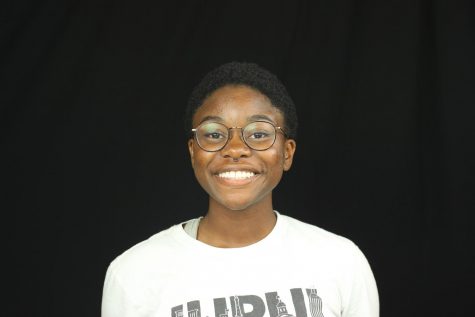 Camryn Daniels, Photographer
Hello! I am a senior, and a photographer in yearbook. I joined yearbook because when I took photojournalism, I really enjoyed taking sports photos. I'm...