Eliza Jones
The Student Council (STUCO) 2019-2020 board members are here! Junior Eliza Jones will be the Stuco president and she has lots of ideas in mind.
"I think that we should start putting boxes around the school for people to donate new or gently used clothing. That way we can help students who need new clothes, or even to stay warm in the winter," Jones said.
Student Council also wants to work on fundraising more money for charity. This past year STUCO held a money war and raised over $2,000 for Saint Jude's Friends of Kids with Cancer.
"I think we could involve sports into our fundraising as well. People go to a lot of football and basketball games. I think it would be cool to sell t-shirts and dedicate money raised during a football and/or basketball game to the chosen charity," Jones said.
Being STUCO president is no easy task. There is a whole process to go through to get elected. The process includes an application, teacher recommendations, an interview, and the voting in general.
"Even though I was the only person running for president I still had to be interviewed and chosen by the school. I feel like I had a good understanding of what I was doing because I am on the board this year," Jones said.
There is a lot of positive changes that can be made through Student Council. In our school and our community.
"It's my last year of high school and I want to make a difference. I am going to look into more service projects we can do for Howell and the community," Jones said.
About the Writer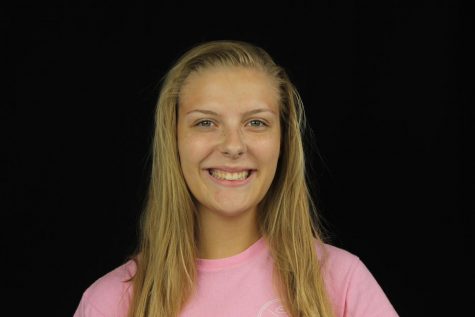 Emily Nelson, Photographer
I am one of the yearbook photographers. I am a senior and joined yearbook for my love of photography.