"ME!" Single Review
Taylor Swift released her new single "Me!" featuring Panic! At The Disco's Brendon Urie. The song is a pop tune carried by long, repetitive chords, with drum set and what sounds like prominent tamborine.
Swift sings about not being replaceable, despite her flaws. Her lyrics are incredibly simplistic, consisting of "I'm the only one of me / baby that's the fun of me". At the hook, she exclaims, "spelling is fun!" and goes on, with Urie, to explain that there is no "I" in team, but there is however a "me," and you can't spell "awesome" without it.
Fans of Urie are surprised to hear him featured in such a juvenile song, for lack of a better term. The song gets old before it's over, is incredibly sappy, and the beginning sounds almost exactly like her song "Delicate". However, this is Swift's third number one single, has broken Vevo's milestone record, and it is sticky, proving her fine song-writing skills. Regardless of whether or not people outside of her dedicated fanbase like the song, she remains comfortably in her bag.
About the Writer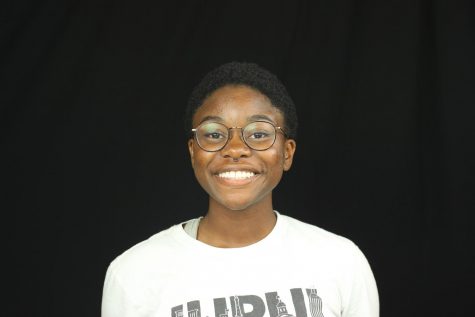 Camryn Daniels, Photographer
Hello! I am a senior, and a photographer in yearbook. I joined yearbook because when I took photojournalism, I really enjoyed taking sports photos. I'm...