"Homecoming: The Live Album" Review
At the 2018 Coachella Festival, Beyoncé changed the world. And this is not an exaggeration. As the first Black woman to headline the festival, she performed an HBCU Homecoming themed production. It was precise, visually appealing, audibly appealing, and overall stupefying. Eight months of assiduous rehearsal birthed this cultural masterpiece, and as a blessing to those who use music streaming platforms, she released the live album: HOMECOMING: THE LIVE ALBUM.
The album is her entire Coachella set, which was a compilation of 40 songs from all of her albums, with the addition of "Lift Every Voice and Sing," commonly known as the Black National Anthem. The music was completely recomposed to sound like an HBCU marching band. The rearrangements are so brassy that your face contorts, the only Beyoncé certified drumline plays syncopations that you literally can't help but dance to, and Beyoncé's vocals never falter. The transitions on the album are seamless; the musical transitions were composed in a way that a break between songs was not necessary. The dance team's stomps on the stage come through the album with just as much power as they did on stage. The energy in the pauses is almost audible. The sound of the audience screaming in the background and singing along reminds me of how extraordinary and all-consuming being at a concert is. Jay-Z is featured on Deja-Vu, which was already iconic because of the bass guitar opening the track, but Hov's upbeat tone on the old school verse was great. In the last half of the album, Kelly Rowland and Michelle Williams joined Beyoncé on stage for a quick but memorable Destiny's Child reunion. The trio sang "Lose My Breath," "Say My Name," and "Soldier." The latter was the most unique from the original, with each member having a step solo with the entire ensemble. The music was driven by energetic eight-notes and high, high brass.
The album includes two bonus tracks that were not part of the Coachella performance, but were used in the end credits of the concert film, Homecoming: A Film by Beyoncé. The reimagining of these 40 Beyoncé songs was stunning, in my opinion, and some of the remixes are better than the originals. No shade, however, the originals are stunning as well. I just love Beyoncé.
About the Writer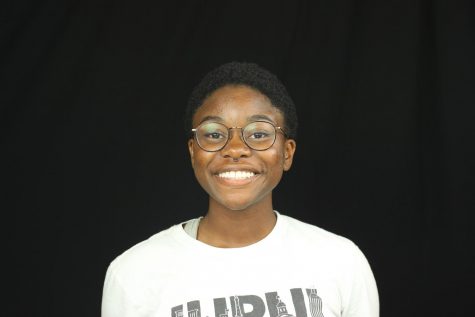 Camryn Daniels, Photographer
Hello! I am a senior, and a photographer in yearbook. I joined yearbook because when I took photojournalism, I really enjoyed taking sports photos. I'm...