"ye" Album Review
For his eighth studio album, first in two years since he released The Life of Pablo, rapper Kanye West released self titled album ye June 1, 2018.
The album has only seven songs, 24 minutes in total. West produced the entire album himself, with help from producer Mike Dean. ye features artists PartyNextDoor, Kid Cudi, Jeremih, and others.
The topic of this album is set as soon as the listener lays eyes on the album cover. On it, one can see Wyoming mountains in the background, where West created the album, with the words "I hate being / Bi-Polar / its awesome". West doesn't hesitate throughout the album to discuss his mental health and the effects that it has had on him.
West opens his album with "I Thought About Killing You", a title anyone can infer would be about his mental instability. West sounds like he is bordering insanity, "Today I seriously thought about killing you. I contemplated. Premeditated murder." West is not afraid to speak his mind in any sense of the matter.
Just from listening to the introduction, you can tell that this isn't vintage Kanye. His flows aren't as captivating. His lyrics aren't as motivating.
West makes it a point to reiterate the fact that he has bipolar, noting in various songs that he does in fact suffer from the disease. Sometimes he makes it sound like a gift, and other times he makes it sound like a curse. Perhaps that's his bipolar talking in the first place.
West's album was different from anything we've ever seen from him before. It seemed lazy. At only 24 minutes, West left a lot to be desired. Many assumed that ye would be better than The Life of Pablo, his worst album. This assumption very well may be the wrong one. ye was rather uninteresting and disappointing Kanye West album. Hopefully in his next album (if he ever releases one) he will improve and return to his superstar status that he once had.
About the Writer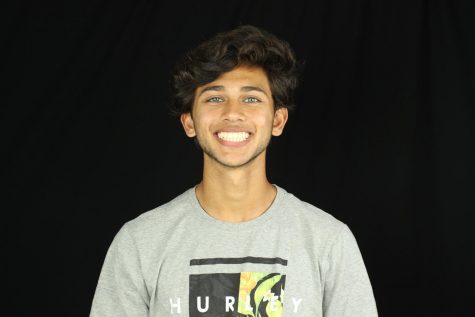 Will Kumar, Writer
This is my first year on yearbook staff. I joined yearbook because I took journalism last year and I thoroughly enjoyed it. My favorite part about writing...