"Rap or Go to the League" Album Review
During the 2018 NBA All-Star Game, rapper 2 Chainz spent over $1 million on a blimp that promoted his soon to be released album Rap or Go to the League. Over a year later, on March 1st, the rapper released his album, which holds much more impact than any of his previous projects.
Rap or Go to the League contains 14 songs spanning 55 minutes, featuring artists like Travis Scott, Kendrick Lamar, Ariana Grande, and others. The album also went through NBA superstar LeBron James, who served as executive producer. While the title sounds like he did quite a bit producing the album, James admitted that his role was minimal and that he mostly arranged the list of songs for the album.
Throughout his album, 2 Chainz opens up about his life as a well-known drug dealer, alluding to the fact that he felt that was one of the only ways he could get by in life. He sold drugs for most of his life before he discovered himself as a rap star, and for much of his adolescence, he found himself committing crimes– thanking the society in which he grew up for his unfortunate circumstances. He additionally criticizes the controversial college sports situation and some aspects of American culture itself.
In "Threat 2 Society", 2 Chainz raps over a charismatic trap beat, criticizing the white man as seeing him and his black brothers as threats to society, tainting the world they live in. In response to their beliefs, 2 Chainz responds back, "probably never seen your friend killed, probably never seen your dad die", illustrating his hardships that none of those who look from the outside in care to think about or understand.
In an unexpected song, "Rule the World" featuring Ariana Grande, 2 Chainz moves away from his aggressive approach on the album and shows a sensitive side of himself. The song itself has more of an R&B feeling to it. 2 Chainz and Ariana Grande fit the mood by rapping and singing respectively about love interests. The two together are a very interesting combination that flows very smoothly together.
Overall, Rap or Go to the League is just alright. 2 Chainz shows a deeper meaning in his music, making more of an effort to rap about relevant ideas rather than just money, drugs, and women. To go with his lyricism, however, is just average cadences throughout the album's contents, which overall makes for just an okay album.
About the Writer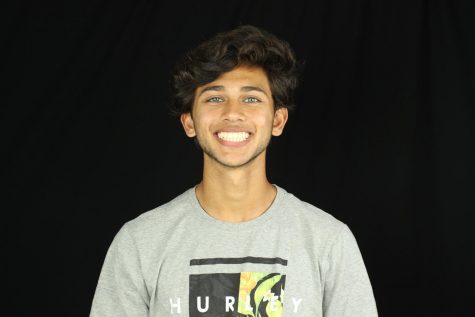 Will Kumar, Writer
This is my first year on yearbook staff. I joined yearbook because I took journalism last year and I thoroughly enjoyed it. My favorite part about writing...