"Death Race for Love" Album Review
In his sophomore album, the punk-rap entrepreneur Juice WRLD attempted to leave where he left off on Goodbye and Good Riddance, however he didn't execute with as much success as he intended. Although there are a variety of catchy songs on the album, Juice didn't bring the same energy in Death Race For Love that he did in his freshman effort.
Death Race For Love debuted at number one on the Billboard 200 chart, anchored by his two hit singles "Hear Me Calling" and "Robbery". Juice's album has 22 songs, with only features, from Brent Faiyaz and Young Thug.
In his hit single, "Robbery", Juice perpetuates his recurring theme of heartbreak as he sings about another failed love attempt.  He compares this lady to a robber, and his whiny sounding vocals and the dark-feeling beat contributes to the mood of the track, making the song even more encapsulating. "She told me put my heart in a bag and nobody gets hurt," he wails in the chorus.
Another rather depressing, however brilliant, song off the album is "Maze". In it, Juice, dejectedly rapping over how he seems like he can't escape his life and how he copes with an endless stream of drugs. Although the lyricism is enough to make you want to contemplate how your life is going, the light beat and Juice's catchy cadence never fails to make such a sad song sound so exciting.
Juice switches up the feel of his songs in "Hear Me Calling" where he transitions from an emo-rap feel to more of a dancey, pop feel. His pleading vocals remain as he is begging for his ex to reply back to him, but the change of beat provides a refreshing change to yet another catchy song of his.
Overall, Juice WRLD didn't meet the high expectations he set for himself with Goodbye and Good Riddance, and there may be a something to blame. Perhaps the volume of the album; Juice made 22 songs in the matter of 10 months. Is that enough time to make 22 quality songs, or was Juice just trying to get as much into his next album as possible? I don't think it is, and I would much prefer a 10 song album produced with quality rather than a 22 song album thrown together with the intentions to get as many listens as possible.
About the Writer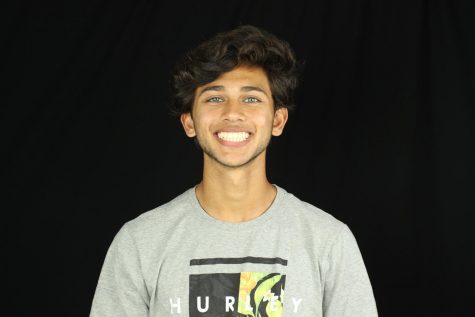 Will Kumar, Writer
This is my first year on yearbook staff. I joined yearbook because I took journalism last year and I thoroughly enjoyed it. My favorite part about writing...