"So Far Gone" 10 Year Anniversary
In the wake of the 10th anniversary of his mixtape that jump started his journey to stardom, Drake re-released So Far Gone, his first released mixtape on all platforms for all of his listeners to hear.
So Far Gone is not only an important album in Drake's career, but also the rap community as a whole. It set the precedent for what was to come in the rap for the next decade of rap music–from soulful R&B vocals that soothe your soul, to heartless rap that makes you want to confront your biggest fears.
Apprenticed by Lil Wayne, Drake sprouted from an actor attempting to make music to bona fide hit maker in his coming-of-age mixtape So Far Gone. Drake seamlessly transitions from smooth vocals to aggressive rap lines in all the right places and seemingly knows when and where to bring them out.
There are two sides to Drake: his rapping side and his singing side. Both of which are excellently showcased in his freshman album.
Songs like "Lust for Life", "A Night Off", "Brand New", and "Sooner Than Later" demonstrate Drake's phenomenal voice and ability to send a song in another direction with its smooth, soothing melodies and choruses. It's in songs like these where he sings about his perils of fame, and his troubles in life. "Look what I became, tryna make a name/ All my first dates are interrupted by my fame," he sings in "The Calm."
For every slow song on the mixtape there's one that is up-tempo and in your face. His two most well known songs off the mixtape "Best I Ever Had" and "Uptown" are two of the most aggressive, in your face songs on the album. In these songs, Drake focuses on the good times in his life, accentuating them with the feel-good up-tempo feel of the music.
So Far Gone is what made Drake who he is today. If it wasn't for the publicity and praise that it received, Drake probably wouldn't be as popular as he is now. Drake's first project that featured his soothing voice and endless flow foreshadowed his immense success that he's had throughout his career.
About the Writer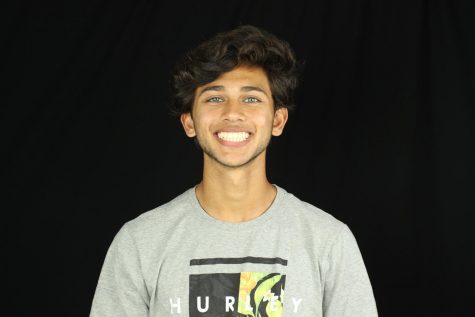 Will Kumar, Writer
This is my first year on yearbook staff. I joined yearbook because I took journalism last year and I thoroughly enjoyed it. My favorite part about writing...