"How To Train Your Dragon: The Hidden World" Review
On February 22nd, How to Train Your Dragon: the Hidden World came to theaters as the third movie in the How to Train Your Dragon franchise released. So far, it has earned a 91% on Rotten Tomatoes and $30.1 million dollars in the box office.
In the third part of this fascinating tale, Hiccup, ruler of Berk, and his trusty dragon/best friend, Toothless, have successfully created paradise where dragons and humans live together in harmony. However, their utopia is threatened when an infamous dragon slayer, alongside his captive Light Fury dragon, learn of Berk and the thousands of dragons that live there. In order to escape this threat, the habitants of Berk must leave and head for their seemingly only solace – the Hidden World.
Night Furies are known in the dragon world to mate once and for life, and when Toothless meets the Light Fury, it is clear to the audience that the overarching theme of the movie is knowing when to let go of the things you love. This film is full of trials and tribulations. Relationships are challenged and capability is questioned.
Though it has many dismal themes, true to its character, it presents them surrounded by charming jokes and heart-warming tenderness. The movie closes with the possibility of a fourth installation, keeping the dream of dragons alive in the young audience's hearts.
About the Writer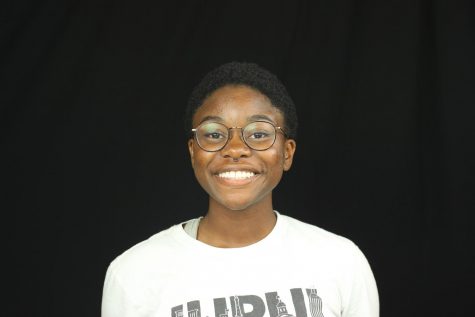 Camryn Daniels, Photographer
Hello! I am a senior, and a photographer in yearbook. I joined yearbook because when I took photojournalism, I really enjoyed taking sports photos. I'm...