"Tribe" Song Review
Hang on for a minute...we're trying to find some more stories you might like.
Bas is a rapper from Queens, New York. He is signed to J. Cole's Dreamville Records and Interscope Records. He just released his third album, Milky Way, August 24, 2018.
The album includes the song "Tribe" featuring J. Cole. It makes sense that Bas and J. Cole would collaborate as he is signed to Cole's record companies.
The song itself brings a new aspect to the hip hop and rap game. The song is very relaxed and seems to have a touch of Brazilian influence on its sound. This is very contrasting to hip hop and rap that's listened to now. Most hip hop and rap currently can be described as more intense and upbeat opposed to this song which is very mellow and slowed down.
The combination of Bas and J. Cole is pretty fascinating. An extremely well known artist collaborates with one who isn't as known, and they happened to create something great. Overall, it's refreshing to hear something different like "Tribe" when a lot of hip hop and rap songs starts to sound the same.
About the Writer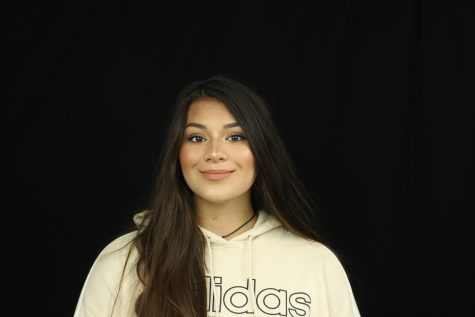 Luciana Mach, Web Editor
My name is Luci, and I joined yearbook because I'm passionate about journalism. By joining this class, I've learned that writing web stories and doing...