Freshmen Flood
Five hundred and twenty-four freshmen fill the already crowded hallways.The 2022 class is one of the largest in Howell history, overpowering it's predecessor by 70 students.
"Sometimes traffic stops." sophomore Ellie Mitchell said. "I've been late to class because of it."  
Hallways and the roads aren't the only places the freshmen stir up Howell.
"We have had to bring in more people in mornings to make enough food" said Sodexo worker Patti Hines.
The freshman integration program, Viking Edge, is now more crowded than ever and the mentors are working to accommodate Howell's newest members.
"There are two of us [mentors] and 18 of them," junior Viking Edge Leader Lester Alexander said. "They're everywhere."
Viking Edge plays a crucial role in transition day, as well as continuing to acquaint freshmen to Howell throughout the year. The large class could make it more difficult to teach them.
Howell's extracurricular members have also noted the influx of freshmen.
"This year we took all the freshmen who tried out." said sophomore Girls JV tennis player Mehal Patel. "They're still getting the hang of it."
"Nearly half of Marching Band is made up of them." said sophomore Marching Band member Cierra Jennings.
Teaching the impetus of freshman will be a challenge, but extracurricular members are facing it head on just like every year. At the end of the day, despite its quantity, the 2022 class is just like any other freshman class.
"They aren't as experienced," said junior Will Dobert. "But they'll learn over time."
About the Writer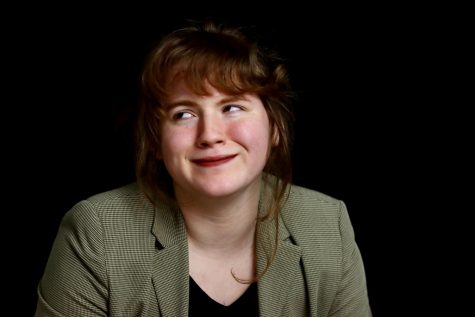 Ainslee Harkins, Web Co-Editor, Newspaper Editor
Hello, I am the Web and Newspaper Editor. I like the web and the news. I especially like them when they are together. This will be my third year on staff,...