'Mama Mia! Here We Go Again' Review
This summer, the sequel to the iconic movie musical, Mamma Mia!, was released.
Mamma Mia! Here We Go Again explores the complicated past of the main character, Donna Sheridan, and reveals where all of the characters are years in the future. New music by ABBA premiered in the movie, along with new cast members including Lily James, Andy García, and Cher.
The movie is set in Greece, welcoming the original cast of Mamma Mia!. There were mixed responses when the audience discovered that Donna Sheridan, played by Meryl Streep, was no longer alive in the new movie. Her daughter, Sophie, and everyone else in her life is now dedicated to the remodeling and reopening of Donna's well-known hotel in the new plot.
When the character of young Donna is introduced, played by Lily James, she performs the song "When I Kissed the Teacher" by ABBA with castmates Jessica Keenan Wynn and Alexa Davies. This upbeat musical number is very similar to the popular songs featured in the original movie, showing to the audience that Donna Sheridan has truly always been the confident and expressive woman she was portrayed as in Mamma Mia!.
Iconic songs such as "I Have a Dream," "The Name of the Game," "Waterloo," "Mamma Mia," "Dancing Queen," and "Super Trouper" were remade in the new movie with the voices of the new and original cast members. Meryl Streep, Amanda Seyfried, Christine Baranski, Julie Walters, and other members of the original cast were featured in new heartfelt songs "One of Us," "Angel Eyes," and "The Day Before You Came."
Other new musical numbers featuring the new cast like "Why Did It Have To Be Me?" and "Andante, Andante" captured the vibrant and confident persona Donna Sheridan carried throughout her past and into her adulthood, as seen in the original Mamma Mia!.
About the Writer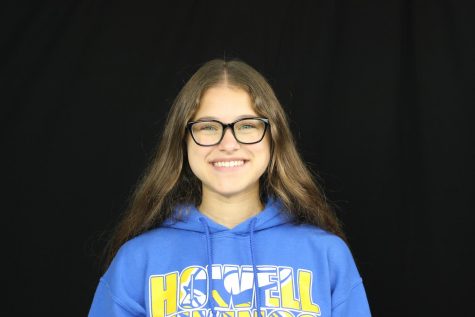 Ashley Foster, Writer
Hi, I'm a senior at Francis Howell High School! This is my first year on yearbook staff, and I'm interested in pursuing journalism as a possible career...