Emily Hale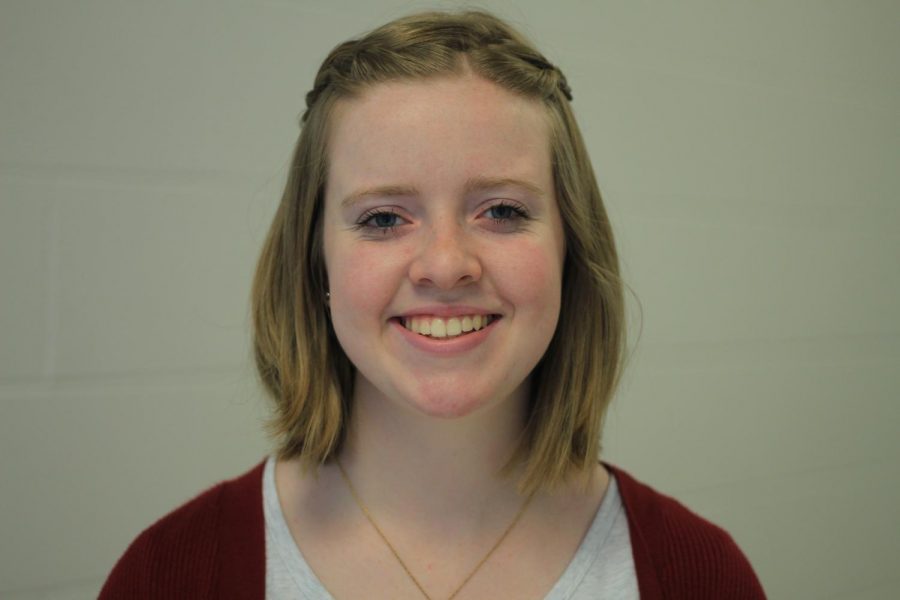 Since elementary school, senior Emily Hale has been captivated by art's ability to nonverbally express motions. To refine her talents, she participated in the Missouri Fine Arts Academy (MOFA), a three week long summer program at Missouri State University.
"While there, I was with kids that are from all over Missouri," Hale said. "So I got to work with them to create artistic presentations and projects."
These works would take roughly a week long and delve into concepts such as color theory and lighting techniques.
One of Hale's favorites was a final process piece of a mountain range that depicted the movement of light pouring across the rocks to a valley.
"I liked utilizing pastels in during that composition; it's interesting how they could twist your perception of the whole piece," she said.
Aside from the educational aspect, the program offers a wide variety of after-class activities with games such as pool and a dance.
"My favorite part outside of class was hanging out and getting to know the girls on my floor. We all got really close and bonded."
Overall, Hale believes that the real resonating factor she brought home was that all artists can relate to each other in some way.
"It's really easy to connect with them and agree on things. I'm more of an introvert so it was fun being able to relate with other artists from different backgrounds."
Although Hale aspires to major in social work, she plans to continue with her art.
"I hope to pursue art as a minor or continue it as a hobby; I like being able to express myself with it."
Having completed MOFA, she now encourages people to take advantage of this opportunity if they plan to go into fine arts in college.
"It's a lot of fun meeting new people and the instructors are really cool. The campus is three hours away from home so I feel as though it was a growth experience as well as a way to connect with people of similar interests."