Soccer Jamboree
Soccer has good start to the season with a win.
The varsity boys soccer team tied 0-0 against Rockwood Summit at their Jamboree Aug. 15.
"Near the beginning of the half, there were a few opportunities from Summit, but thankfully our goalkeepers were able to keep a clean sheet," junior Gerald Sonnenberg said.
After the 35 minute game against Summit, the team took on Marquette.
"At the beginning of the game, our best defender, Caden Castello was fouled by one of the Marquette players," Sonnenberg said.
Despite several opportunities to score, the team had difficulty getting the ball in the back of the net. However, with a last minute substitution, the team went up by one with only two minutes remaining.
"It felt great to score the winning goal," Sonnenberg said. "Our team worked well to build up to the goal so that I could focus on tapping it by the keeper."
The boys beat Marquette 1-0 makinge their preseason record 1-0-1.
About the Writer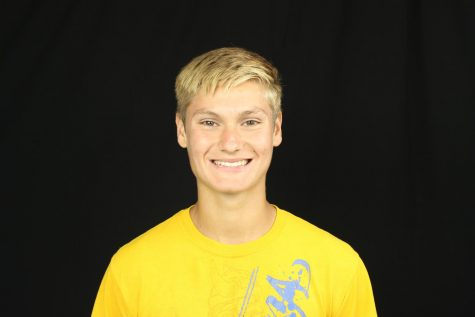 Bryce Clemons, Writer
I joined publications because I enjoy being up to date with current events and writing.