Cross Country Recieves 3 Medals In Gans Creek Classic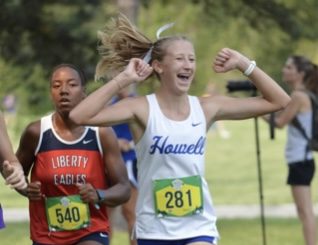 Sept. 25. Boys and girls cross country traveled to Mizzou to compete at the Gans Creek Classic.
Across the board, the race holds the fastest times of the season so far, with 34 runners beating their personal records.
Senior Tyson Murphy and junior Graham Black beat their goal of getting sub 17:00, with times 16:37 and 16:43 for 3.15 miles.
3 runners received medals in the JV Gold Division; Senior Megan Gluck, finishing at 22:00; junior Katie Bigard, finishing at 22:28; and sophomore Madeline Halstead, finishing at 21:51.