Kanye West Surpasses Fan Expectations With Donda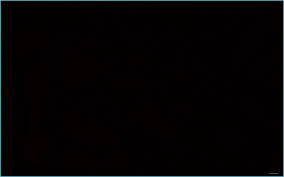 After many misleading release dates and listening events, Kanye West released his 10th studio album, Donda, Sunday, Aug. 29. 
West named the album after his late mother, Donda West, who died from coronary artery disease resulting from liposuction surgery. The album boasts 27 tracks and a runtime hitting more than 1.5 hours. 
West's longest album in terms of tracks and runtime includes more featured artists than tracks. The album does not credit any of the featured artists, leaving them unknown to the listener until hearing the album. This is something other artists have done recently including Travis Scott's Astroworld, Tyler the Creator's Igor, 21 Savage's i am > i was, as well as something West had done himself on earlier projects of his own: Yeezus and The Life of Pablo. 
Even with a smorgasbord of features, the album is still a Kanye West album through and through. Taking note of West's recent departure into Christian-themed music, the album has a secular approach to its style with the album's themes centering around faith and worship. The album does not have a single explicit track either, just as West's previous contemporary gospel project, Jesus Is King. 
The album opens eerily with the first track consisting entirely of Syleena Johnson repeating West's mother's name "Donda" for 52 seconds. She repeats the name 58 times in total to represent the 58 years Donda West lived while the tempo of Johnson's utterances matches the sound of Donda West's final heartbeat. 
The next track "Jail" features a very minimalist style of production that feels cold and unforgiving. West raps about "going to jail" and how "God 'gon post [his] bail." The song is surprising, though, for two reasons. 
First, it features a verse by Jay-Z who has been in a public feud with Kanye for a long time. Despite being West's mentor, Jay-Z had not been on a Kanye album since 2011. Jay-Z's verse is especially interesting as it mentions Jay-Z's disapproval of West's support towards Donald Trump's political campaign. He also hints at a possible sequel to the duo's collaboration project, Watch the Throne. 
The second reason the track is interesting is how it appears twice on the album. The same track appears towards the back end of the album titled "Jail Pt. 2." This version of the song replaces Jay-Z's verse with a verse from DaBaby, as well as vocals by Marilyn Manson. 
Both DaBaby and Manson have been involved in scandals and have been somewhat blacklisted in the industry, which makes these inclusions feel off-putting. Manson, who is the subject of several sexual assault cases, should not be given a spotlight on this song, nor should DaBaby who recently went on a homophobic rant at a concert and raps on this track about how his fans "threw him out like he was garbage' when the actual circumstances are much more complicated than how he puts it, 'saying something we didn't like."
The rest of the album plays well with an industrial sound reeking of maximalism and minimalism. However, while not his best album, it is still a near-perfect album.