Lorde's Third Studio Album, Solar Power, Delivers the Feels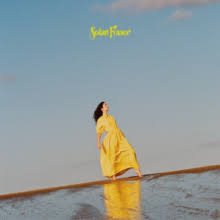 Lorde bombarded the internet, June 10, when she dropped her first single after three years, "Solar Power." The song is upbeat, and even made its own appearance on Tik Tok with the lyric, "Can you reach me? No, you can't," with nearly 82,000 videos.
Finally, after three long years of hiding, traveling, and trying to rediscover herself, the wait was over when Lorde dropped her third studio album, Solar Power, Aug. 20. Similar to her first two albums, Pure Heroine (2013) and Melodrama (2017), this album falls under the alternative/indie genre. However, it tells the beautiful, sad story of growing up and growing out of things adults used to love as children. While Lorde was away, she took a break from songwriting to think about herself. She was inspired in Antarctica and wrote her songs about life, and how there aren't always going to be perfect days. Fans received an album full of emotion, which was what they were least expecting after listening to the debut single.
While critics think of Lorde's lyrics on Solar Power as terrible writing and basic lyricism, they miss the point that her unique words are much more than that to teenagers today. Lorde writes about the personal times in her life, especially those that relate and pass advice along to her target audience, both the teenagers finding her for the first time and those who also listened to her album Melodrama and grew up with her. Solar Power creates the perception that listeners are going through this change of growing together.
Teens relate to songs such as "Secrets from a Girl (Who's Seen it All)," and "Stoned at the Nail Salon," which are songs written about growing out of things you love. Lorde sings "All the music you loved at sixteen you'll grow out of," making "Stoned at the Nail Salon" hit home for many teenagers. Her lyrics in "Stoned" tell the story of how growing up comes with a lot of different changes. No matter how old, everyone is always growing apart from things they used to love, and in that is an inherent sadness.
Reaching just over 1.6 million streams on Spotify on release day, Solar Power soared to number two on US streaming charts, showing that Lorde's current release should reach the heights of its predecessors. Lorde's music is familiar yet different, just how life feels with every passing year. For fans of Lorde, the album is well worth a listen.