Senior Bryce Kazmaier breaks 34 year-old record
Senior Bryce Kazmaier broke the 34-year old school record for pole vault in the April 30, track meet at Howell, making this the third record he has broken in the 2021 track and field season.
"It is always great to see students set high goals for themselves and then put in the work to achieve them, I think Bryce is an excellent example of this, and an excellent representative of Howell's spirit," activities director Sean Erwin said.
After a long-standing record of a vault at 14.9 feet in 1987, held by class of 1987 alumnus Craig Hartwig, Kazmaier broke the record by 0.1 feet, April 30, during the varsity track meet.
"Records are meant to be broken. Knowing that my 34-year old record was broken gives me the hope for future students to push themselves to break even more records and reach our limits," Hartwig said.
Building up to breaking the record over the course of his high school career, Kazmaier trained in endurance and strength in order to break the record.
"I've been working to break the record for a while, and knowing that my effort has paid off in the long run, I feel amazed to know that I broke multiple records this year, even if one of them was by a slim margin," Kazmaier said.
About the Writer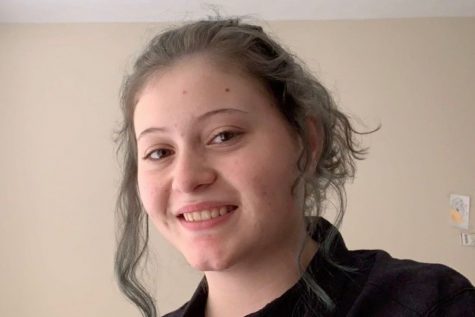 Libby De La O, Staff Writer
Hi! My name is Libby De La O, I'm 16 and a junior here at Howell, this is my first year on staff as a writer. I'm majoring in Journalism and I hope...