Limelight Theatre performs 'Antigone' April 22 & 23
Written by Sophocles, Antigone is an ancient greek play that was first performed over 2400 years ago. It was also the Limelight Theater's spring play for the 2020-2021 Season, and was performed April 22 & 23.
"It was surprisingly close to a regular production, all things considered," senior Ben Finchamp said. "The masks were always on and everyone tried to maintain social distance, but other than that it was pretty standard."
"It was pretty hectic, but we were all able to still get ready together in the dressing rooms just like last year before COVID, but this time with masks of course," senior Morgan Osman said.
Antigone is a traditional Ancient Greek play which provided a different experience than other plays that thespians had previously worked in.
"The real trouble came with memorizing lines. A lot of Grecian theatre is people giving long-winded monologues, so it was no small feat to remember all of those," Finchamp said.
"I loved doing this show. I am so used to being set on doing these shows that everyone else has done and has heard of, but doing a greek theatre production really took me out of my comfort level and allowed me to explore this type of theatre and really grow to love it." Osman said. "We all worked so hard on this show, and that hard work has really paid off."
About the Contributors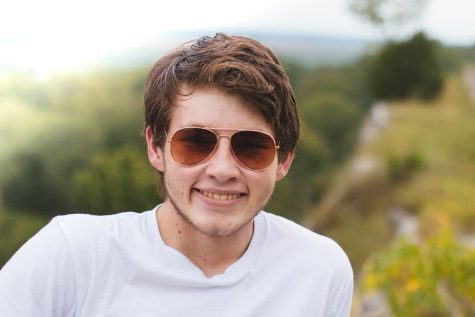 Alex Tolan-Hoechst, Writer
Hey there! My name is Alex Tolan-Hoechst, and I never expect anyone to pronounce my last name right. When I'm out of school, the main occupant of my...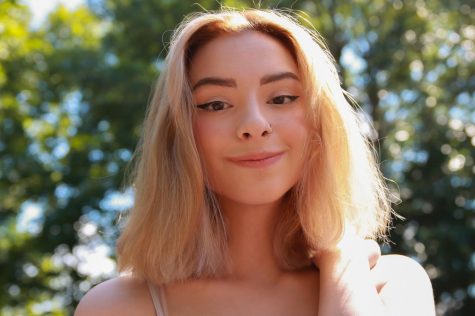 Meredith Downing, Co-Editor in Chief
Hey. I'm Meredith Downing and this will be my second year on staff. I'm ecstatic to have the privilege of being a co-head editor of the 2021 Howelltonian...