Setting the Precedent
By breaking the state record for high school javelin throw at 64.32 meters, over 4.5 meters past the old record, senior Bryce Kazmaier set the precedent for javelin throwing in the state and now holds US #1 spot in the 2021 high school javelin throw. Kazmaier took multiple wins at the 21 Team Holt Invitational on April 3. Taking first in four of the events at the invitational. Winning 40 Points overall for Howell.

"It felt incredible breaking the record, in the toss prior, senior Mason Brock broke the record in javelin throw. Then right after that I beat his score. We both pushed each other to break our previous limits. We might have been on the same team, but I think our friendly competition pushed us to break records," Kazmaier said.
Kazmaier committed to the University of North Carolina on Oct. 15. And soon signed to UNC on Nov. 11.
"I clicked instantly with the coaches, they showed interest in me, and I don't think it was just about breaking the record. I think they saw how much effort and dedication I put into Track and Field. I was a little surprised that I broke the record so early in the season, but now I can try to break my own record over and over again," Kazmaier said.
Kazmaier participated in club Track and Field over the summer to help maintain his health in preparation for his senior year leading up to breaking the state record.

"Staying healthy and focusing on the basics like foot placement and breathing are absolutely necessary. I always try to have a clear head when I throw and always aim with a goal in mind. If I had a 55m score, I would shoot for 60m next time," Kazmaier said.
About the Writer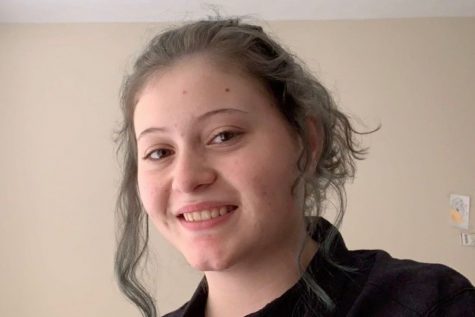 Libby De La O, Staff Writer
Hi! My name is Libby De La O, I'm 16 and a junior here at Howell,this is my first year on staff as a writer. I'm majoring in Journalism and I hope...