Students end a COVID riddled first quarter
Vikings made it through the first quarter finding many changes from the previous year. The obvious addition of masks and social distancing, missing out on usual activities, an increase in stress, and even scheduling changes were some of the many differences. 
The modifications to the calendar were only the beginning of the adjustments Vikings needed to make. 
"Starting the school year late was nice because we got a longer summer," junior Jillian Lindhorst said. "We actually started school on my birthday so I wasn't really a fan of that."
"Having the fall break in the middle of the quarter made for a nice break but it made it difficult when we had to stop our units halfway through," senior Sammy Brague said. "It also opened up new opportunities for others to be surrounded by people and get COVID, which left me quarantined."
Unexpected quarantines left Vikings at home for two weeks.
"I got quarantined the Friday before fall break," senior Luke Gahr said. "I was really bummed because I had plans to hang out with friends, go to haunted houses, and pumpkin patches over break. I ended up sitting in my room most of the time watching Netflix and filling out college applications."
"Quarantine was really boring," senior Joel Thwing said. "It was nice being able to do things on my own time though, I got to eat whenever I wanted, and I could take a lot of breaks. I missed out on three crucial soccer games which was quite a bummer because this was my last season."
Students noticed a change in mental health with the added stressors of COVID and jumping back into school after a five month break.
"My first quarter was very stressful and I felt overwhelmed by playing sports, studying, work, and going back and forth from school to home to practice," virtual senior Nysia Davis said. "After fall break, I felt relieved and it helped me rest my mind and give me time to think."
"I was super nervous this quarter," senior Maddie Connors said. "I didn't want to get COVID and there were so many people getting quarantined. I did my best taking precautions so I'd stay safe."
Vikings missed out on their usual festivities.
"I missed homecoming the most," senior Lilli  Machado said. "I've made so many memories the past few years at the dance, and even the before and after traditions."
"Even though we were able to go to football games this year, I miss being able to be with all of my friends and being a part of a large crowd," Gahr said. "It was one of the only times after school where I got to see all of my friends and not worry about any school assignments."
Howell has still tried to find ways to make things feel a bit normal. 
"Even with everything that is going on, I feel that the school tried their best to make things run as normal as possible," senior Molly Fitzgerald said. "I was able to go to football games, participate in the homecoming spirit week, watch the boys soccer team have their state run, and play my fall sport."
"Allowing the seniors to paint their spots was a great experience and a way to make one last final impression on the school in our own unique ways," Connors said. "It was a memorable experience, it took me seven hours to finish my spot, but I was able to be around my best friends."
Vikings finished their first quarter and adjusted to the many changes that it brought.
"This has definitely been the most unique quarter of my whole high school experience," Machado said.
About the Contributors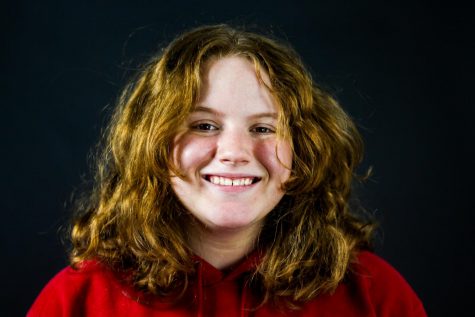 Ainslee Harkins, Web Co-Editor, Newspaper Editor
Hello, I am the Web and Newspaper Editor. I like the web and the news. I especially like them when they are together. This will be my third year on staff,...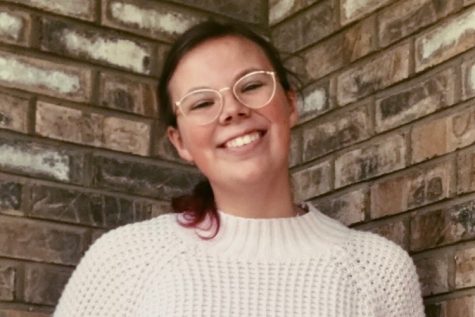 Katie Thuet, Web Co-Editor, Broadcast Editor



Hi my name is Katie Thuet! I am a returning staff member and this will be my second year on yearbook. I am excited to be the Web and Broadcast editor...