Government students cast votes in student election
Students were given the opportunity to cast their vote in their government classes, even if they weren't 18. They were given ballots similar to ones in the real election.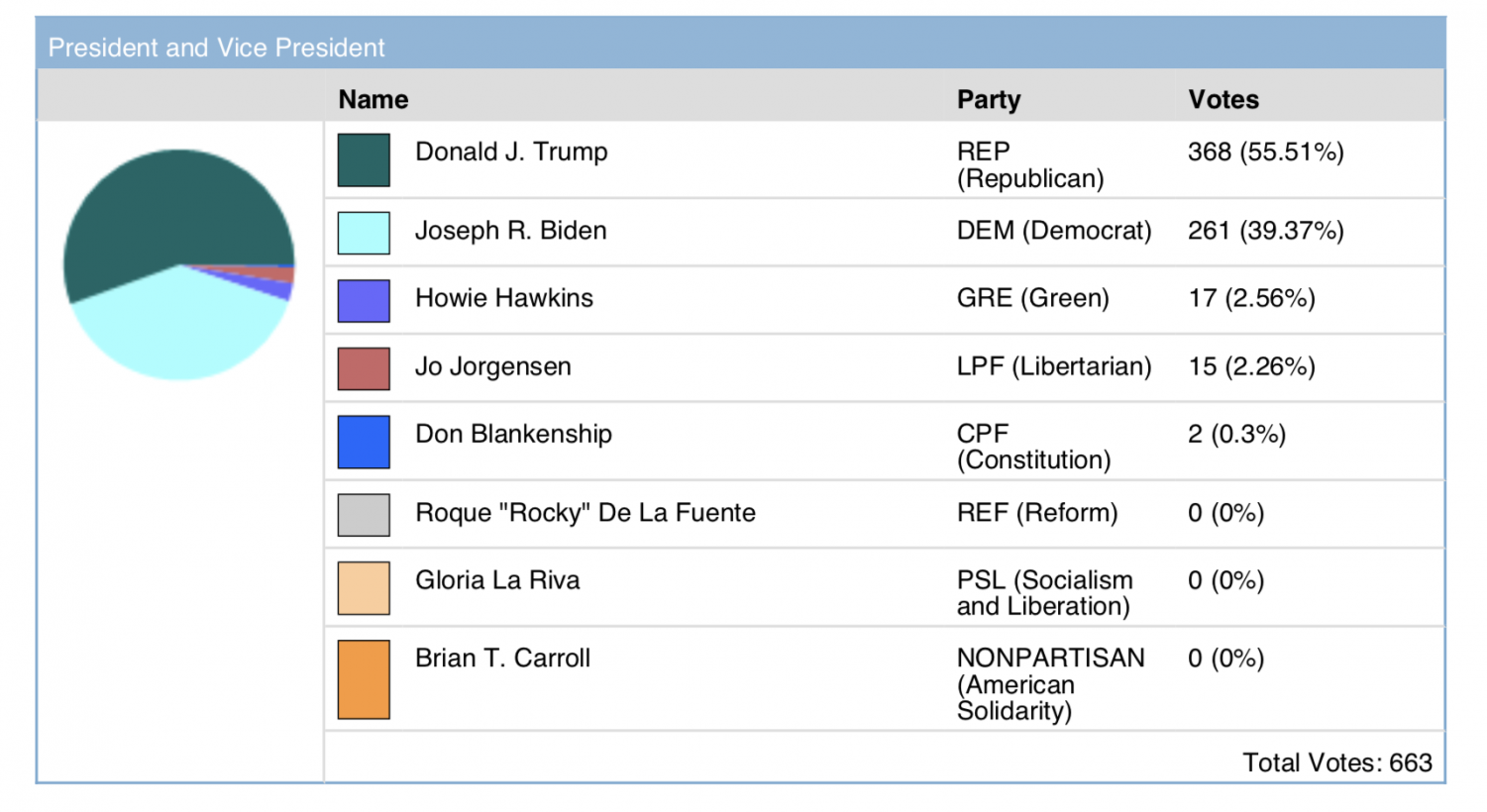 Out of the 663 students that voted, 368 voted for Trump, while 261 voted for Biden.
"I voted for Donald Trump because he has created one of the strongest economies in our country's history, before Corona of course," sophomore Maria Clark said.
"I voted for Biden simply because I trust him more than I trust Trump," junior Melina Karavousanos said. "I feel like Trump cares more about money than the American people."
Kids Voting allowed Vikings to have the sense that they were also participating in the election. 
"Though I know it didn't affect the actual election, it felt good to go through the motions and have my vote go towards a bigger picture," Clark said. "It was cool to be able to express our own opinions."