Howell cancels homecoming dance; students celebrate on their own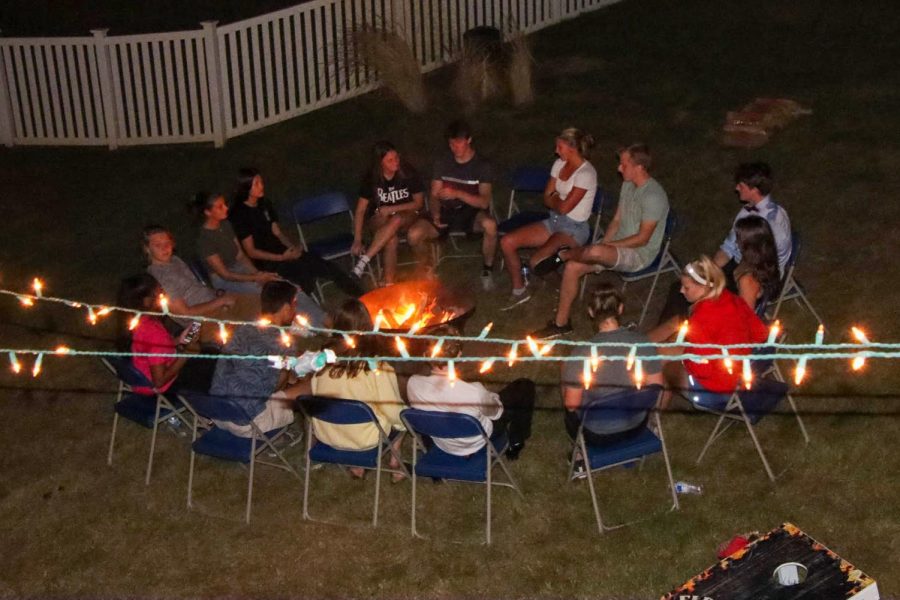 Homecoming had new meaning after the usual dance was canceled. Students tried to make it as normal as possible. Vikings found new ways to celebrate homecoming, at home, calling it FOCO. 
"My close friends and I wanted to dress up," junior Ava Jansen said. "We all got ready just like a regular homecoming and put on makeup, sparkly dresses, and heels."
"My friends and I all met up at Broemmelsiek park and took pictures together," senior Maddie Connors said. "After that, I went to my boyfriend's house and we went to Olive Garden together."
Even though COVID didn't allow for large groups, Vikings found ways to spend time with their friends while keeping each other safe. 
"Me and my three friends all decided that we wanted to do something fun while still keeping it lowkey because of COVID," junior Tonya Stoyanova said. 
Since homecoming was so different this year, new traditions were made.
"We did something new by going to Waffle House instead of a fancy restaurant," Stoyanova said. "It ended up being really fun because an old couple paid for our meal and it was really sweet."
There were benefits of being able to make their own plans. 
"I liked being able to make the plans so we didn't have to rush to get to school on time," Jansen said. 
"It was nice because I was able to bond with the people that were there since there was such a small amount," senior Reed Wilson said.
"I liked that I was around all my friends," Connors said. "It was really fun to be laughing with all of them while sitting around the fire."
Vikings still missed the usual dance. 
"I missed seeing everyone at our school dressed up, the loud music with everyone jumping up and down, and the dance circles," Jansen said. 
"I'm overall really upset we didn't get to have the big homecoming and festivities we usually have every year because it's a nice break from working so hard in class," senior Tatum Kaup said. "But I really enjoyed being with my friends and getting to create such a memorable experience.