Softball Purple Out Game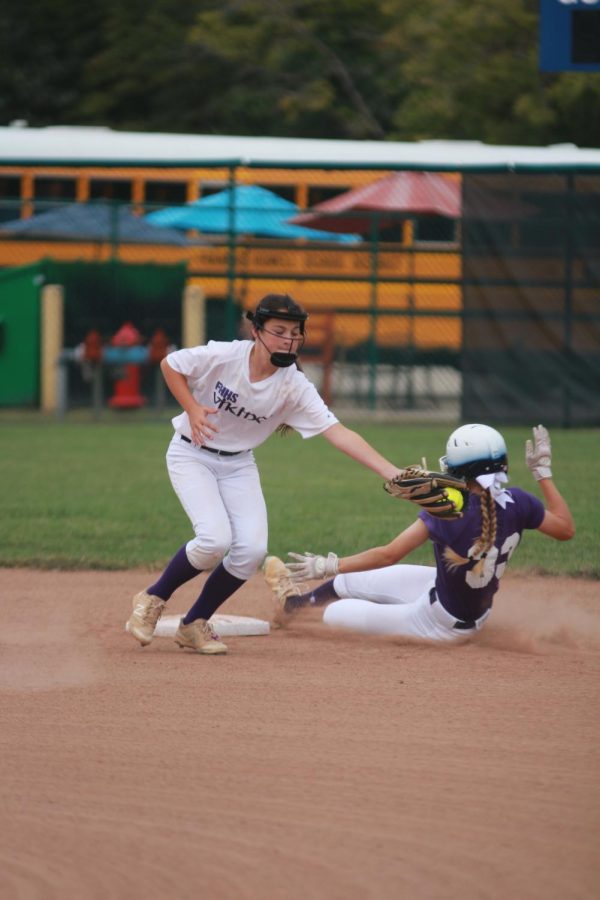 Vikings softball hosted their annual Purple Out Night, Sept. 23, against Howell Central. The Purple Out game raises money for Friends for Kids with Cancer in honor of Trevor Joerling, cousin to senior Janna Joerling, and freshman Julia Joerling. 
Trevor would have graduated in 2016. He lost his battle to Hodgkin's Lymphoma, June 3, 2014, at sixteen years old. His twin, Darby Joerling, played softball at Howell and was considered a "superfan," the softball team hosts this game to honor his life. 
"It was a great time to come out and just have fun while supporting a great cause," senior Mara Pawelek said. 
Howell raised over $1,000 as well as presented his family with a $1,000 check to the Friends of Kids with Cancer. 
"Janna is my good friend and it means a lot to play for Trevor and his family," junior Hattie Ostermeyer said. 
The Purple Out game is important to the players, even if they didn't know Trevor. 
"Even if you didn't know Trevor personally, this game touches you," freshman Megan McCutcheon said. "I've been going to these games since sixth grade, and the way we spread awareness means a lot."
"I lost my sister years ago and it is hard to live with someone important missing from your life, Pawelek said.
The teams come together and light candles in silence to honor Trevor's life. 
"The candles stand out to me the most because it gives me a time to pray not only for Trevor's family but also to families going through the same thing they are," Pawelek said. 
"Trevor is my near and dear cousin" senior Janna Joerling said. "The candle lighting gave us all time to reflect."