Underrated Albums Review: Stoney
September 19, 2017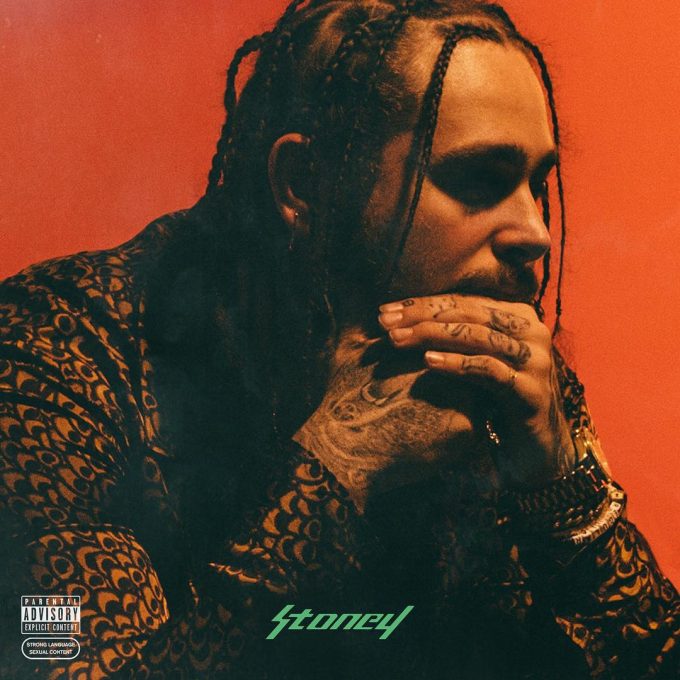 Austin Post, known by his stage name Post Malone, is a newer music star who began his rise to fame with his breakout hit song "White Iverson" on Soundcloud in 2015. The song received millions of views and caught the attention of multiple record labels.
Post eventually signed with Republic Records in Aug. 2015 and released singles and mixtapes up until Dec. 2016 when he released his first studio album Stoney.
Post displays his unique music style on this album by writing songs that are influenced by a multitude of genres- mainly hip-hop and R&B.
From mellow in-your-feels songs like "Feeling Whitney" to upbeat make-you-wanna-dance songs like "No Option", he does it all.
The album includes 18 tracks in some of which he features other popular artists like Justin Bieber, Quavo, Kehlani, and 2 Chainz. In total, the album is just a little bit longer than an hour.
The most popular song on the album is "Congratulations" ft. Quavo. The track made the top Billboard charts for a total of 26 weeks.
As a result, his other really great songs on the album are overshadowed because "Congratulations" gets all of the hype.
Besides "Congratulations", his album contains other worthwhile songs like "Deja Vu" ft. Justin Bieber, "Big Lie", "Go Flex", "I Fall Apart", "Money Made Me Do It" ft. 2 Chainz, and "Broken Whiskey Glass".
Overall, Post put together a solid first album that no doubt deserves its platinum status. His original and captivating songs will have you listening on repeat.
Underrated Albums: If You Wait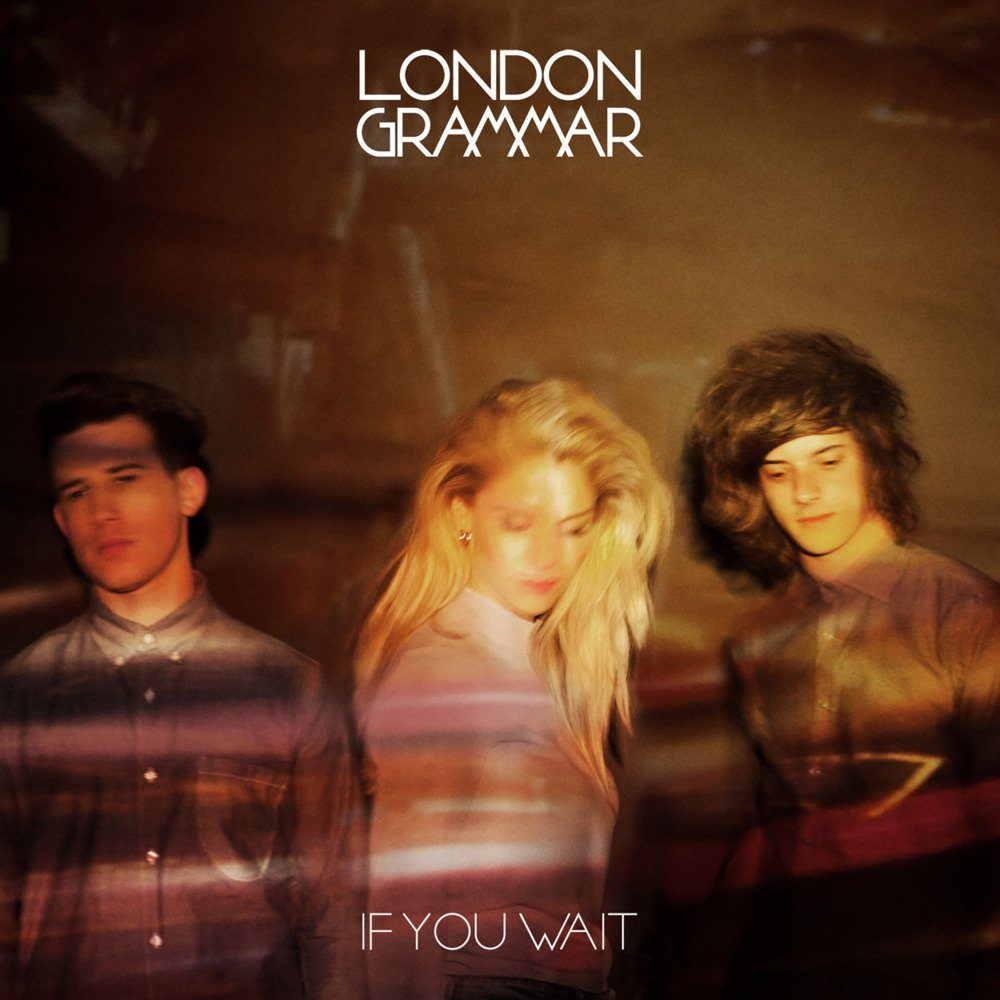 In 2012, English indie band from Nottingham rose to the surface. It wasn't until early 2013, that their debut single, Metal & Dust was released. And in late 2013, their debut album, If You Wait dropped. With approximately 2,298,870 monthly listeners on Spotify, the alternative band has cultivated a crowd of fans. London Grammar does not fail to tie listeners in with their entrancing music.
Hannah Reids, the main vocals of the band, has a distinct voice; deep and mystical. Reids contributes to the band's dark, enchanting feel with her powerful voice. She also has wrote many of London Grammar's songs
If You Wait's more popular songs are "Strong" and "Hey Now". Both songs are laid back and melodramatic. They're ballads that go from a soft, introspective mood to a strong enchanting melody of overcoming obstacles.
"Strong" is coated in personal messages from the lead singer, Hannah Reids childhood.
"And a lion, a lion, roars would you not listen? If a child, a child cries would you not forgive them?"The song hints towards her childhood of her emotionally abusive father and his neglect towards her. She explains she "might seem so strong" but "she's never been so wrong" The song contributes to the record's eery vibe whilst giving you a deeper look into the singer-songwriter's life.
"Hey Now" is a softer song compared "Strong"
"Hey now, Letters burning by my bed for you. Hey now, I can feel my instincts here for you"The song paints a picture of a girl who has a thousand things to say to someone through letters, but watches them burn by her bed. Figuratively speaking, she has so many things to say to this someone but just can't quite say it, so instead, watches her words turn to dust and ash, alone by her bed.
If You Wait is an album packed with figurative and literal deep messages waiting to be discovered. Make sure to also check out "Wasting My Young Years", "Nightcall" and "Shyer.

Underrated Albums: American Teen
Khalid Donnel Robinson, known by his stage name Khalid, is a brand new artist who emerged when he dropped his hit single "Location" in 2016. The single received over 17 million views on Soundcloud, 26.5 million on Spotify, and 4 million on YouTube.
With his obvious talent for music, Khalid signed with Right Hand Music Group/RCA Records.
From Jan. to Feb. of 2017 he went on his "Location Tour", and sold out every single venue in 21 different US cities as well as in Europe. The tour clearly increased his publicity, and his popularity skyrocketed.   
With this rise to fame, he released his very first studio album, American Teen, on March 3, 2017. The album includes "Location" as well as 14 other tracks coming in at about a total of 55 minutes.
American Teen is an album of the modern era made for people who are young or want to feel young again. A perfect example of this is "Young, Dumb, & Broke".
The lyrics "But we still got love to give while we're… Young, dumb, broke high school kids" explains it all. The song makes you appreciate the little time you have or used to have of being a stupid teen.
"Young, Dumb, & Broke" will make you want to take a long drive with the windows down at sunset, but some of his other songs target a different mood, such as "Coaster". This song will make you realize you were too good for your ex even if you don't have one.
Besides those three songs, his other 12 tracks including "American Teen", "8TEEN", "Another Sad Love Song", "Angels", "Cold Blooded", "Therapy", and "Let's Go" are for sure worth the listen.
All together, Khalid creates emotionally loaded music that focuses on the feelings of the listeners. He paints a picture of social media and young love with the styles of pop, R&B, and in some songs, a touch of soul.
Above all, the variety of the music and relatability to today's youth is show stopping. There is no doubt that this album deserves the space on your phone.
Underrated Albums: Montevallo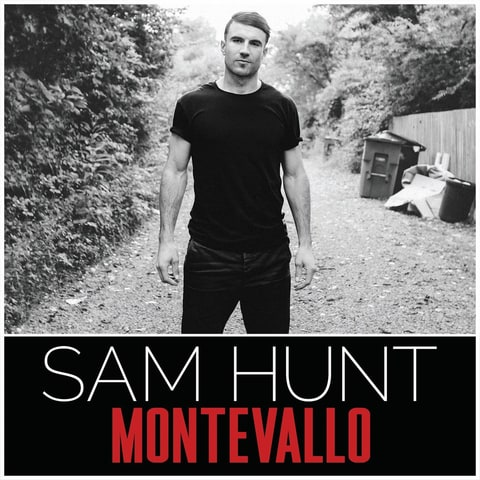 Sam Lowry Hunt, stage name Sam Hunt, is a more recent country singer and songwriter who made his debut in 2009. In 2014, Hunt signed a record deal with MCA Nashville.
With this record label, he released his first single "Leave the Night On". This one song opened up so many doors for his career leading to his breakout album: Montevallo.
Keep in mind, Hunt isn't your typical country singer as he incorporates multiple genres in his songs. His music shows influences of pop and R&B which isn't very common in country music, and this is clearly displayed in Montevallo.  
An easy break down of his album is that it's inspired by a girl, Hannah Lee Fowler, who is now in present day his wife. Altogether, it's a story of love and heartbreak in Montevallo, Alabama where he tells anecdotes about his experiences with this girl before they were reunited and married.
In total, the album includes ten songs which come in at about 38 minutes. The songs are almost evenly split between which songs are of the good times and bad times with Hannah.
The "good" half includes hits like "House Party", which will obviously make you want to dance and party, "Raised On It", "Take Your Time", and his first song "Leave the Night On" as well as slow jams "Speakers" and "Cop Car". These tracks are for sure windows-down, driving on backroads kind of songs.
The other half is the struggles, breakup, and aftermath with the girl he loves. This is quite obvious in his song "Break Up In A Small Town" hence the title. You will definitely be in your feels with this song in addition to "Ex to See", "Make You Miss Me", and "Single for the Summer".
Altogether, this album gives first hand experience on a complicated relationship evoking a multitude of emotions in his listeners. Taking everything into consideration, Hunt created a very solid first album that gives insight on his personal life which creates a bond between him and his audience.
Let Hunt "take your time" with this classic tale of love because it is undeniably worth the listen.
Underrated Albums: Revival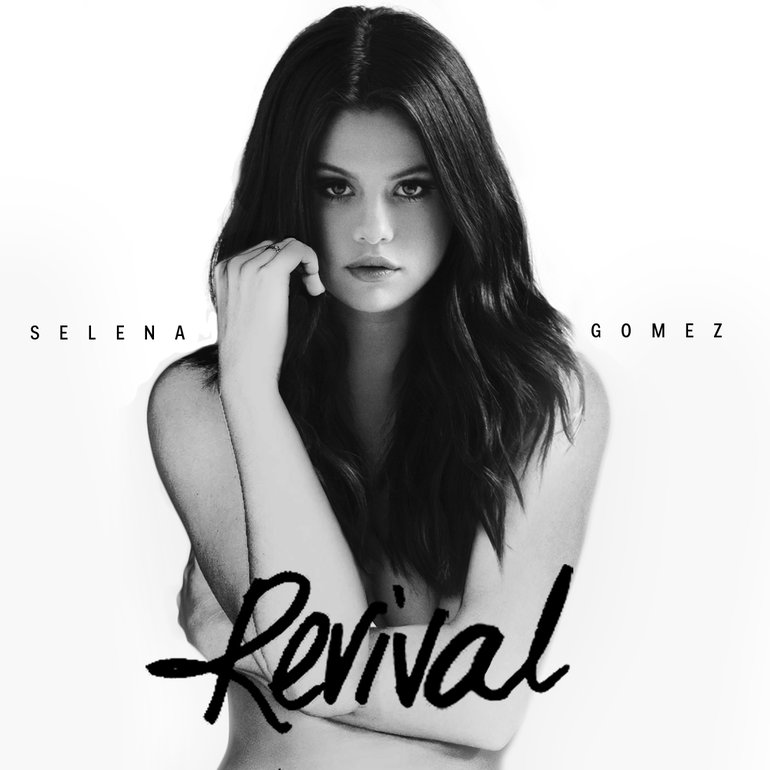 Beloved Disney Channel star to pop singer and songwriter, Selena Marie Gomez made her first major move in her rise to fame as an actor. Gomez kickstarted her career in the acting industry as the lead role of a Disney Channel tv show "Wizards of Waverly Place".
In 2008, she had her own band who were referred to as Selena Gomez & the Scene. She first started to pursue her music career with the band before they went their separate ways. From then, she started her individual singing career.
As of 2014, Gomez is signed with Interscope Records who helped her release her second studio album Revival on October 5, 2015. The album includes 14 tracks and comes in at 51 minutes long.
Revival is a coming-of-age kind of album. Gomez figures out who she is and this is shown in her song "Revival" named after the album. The lyrics, "The light inside me is bursting, shining. It's my time to butterfly. This is my revival," explains that it's her time to take care of herself and flourish.
Her songs "Kill Em With Kindness, "Hands To Myself", "Same Old Love", "Sober", "Good For You"' ft. A$AP Rocky, "Me & the Rhythm", "Me & My Girls", and "Nobody" are also valuable listens.
All things considered, Gomez matures from her past albums and created this more sophisticated version of herself that she has blossomed into. The album gives us a closer look on her personality and grown self, and is definitely worth checking out.
Underrated Albums: ZABA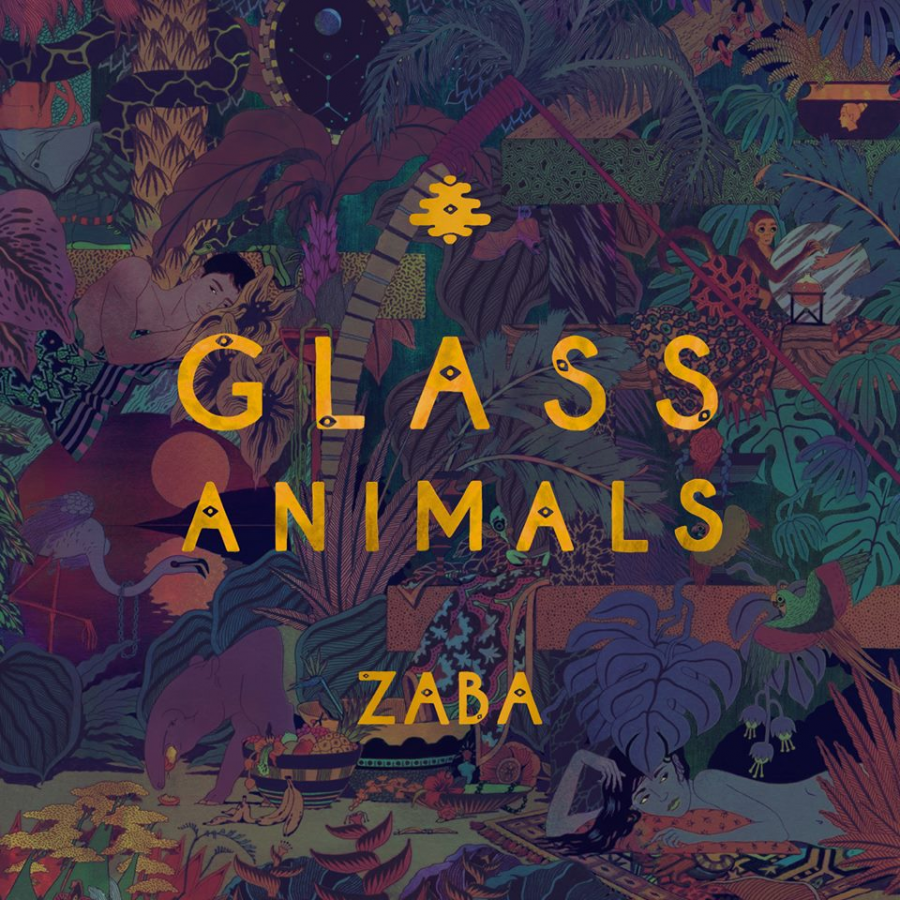 Indie pop band, Glass Animals, released their debut album ZABA. The album was released on June 17, 2014.
Before the release of ZABA, Glass Animals released an EP titled, Leaflings in 2012 which held four songs on it: "Golden Antlers", "Cocoa Hooves", "Dust In Your Pocket", and "Cocoa Hooves Part II". "Cocoa Hooves" also later made it into ZABA.
After their Leaflings EP, the band released a self-titled EP in 2013, consisting of four songs again: "Psylla", "Black Mambo", "Exxus", and "Woozy". The band got recognition for their song "Black Mambo" which later made it to their ZABA album.
Glass Animals later released three more singles, "Pools", "Gooey", and "Hazey", which all made it onto the debut album.
Throughout the whole album, there's a jungle undertone in each song, several sounds of birds, animals, and running water; all complementing the jungle look to the album cover. The album was inspired by the children's book, The Zabajaba Jungle, by William Steig.
ZABA consists of 11 tracks on the standard version and 15 on their deluxe version. On the deluxe, the band included four stripped versions of songs off their standard version of ZABA. Off the album, the band got recognition with two tracks, "Black Mambo" and "Gooey", both of them appealing to new listeners of the band.
The album peaked 12th on the Australian Albums charts while in America it peaked 117 on Billboard 200.
Although the album didn't chart well, ZABA has a unique sound that isn't standard to most indie pop bands. ZABA is worth the listen on Spotify to see if this new style appeals to the listener and worth the purchase on iTunes.
Underrated Albums: 2014 Forest Hills Drive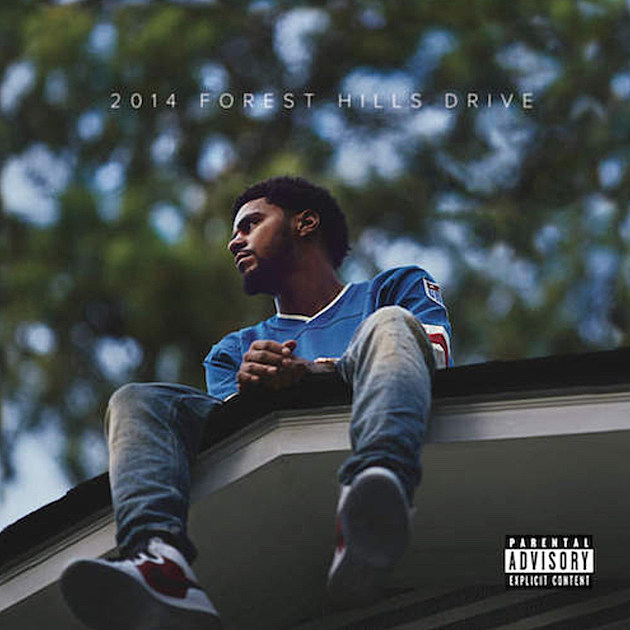 Jermaine Lamarr Cole, known as J. Cole, is an American rapper who records and produces hip hop music. He first kicked off his career and gained popularity by dropping a mixtape called, The Come Up in 2007.
Since then, he has released multiple albums with Dreamville Records, one of which is his most successful 2014 Forest Hills Drive.
The title of the album is the address of his childhood home in North Carolina where he created his first raps and where he decided to officially pursue his music career. The album is basically about North Carolina and moving to New York City to chase his dreams and what he had to go through to reach his success.
His album earned the double platinum status with no features, and in 2014, was nominated for the Best Rap Album Grammy Award. In 2015, it earned Album of the Year at the BET Hip Hop Awards and Top Rap Album at the Billboard Music Awards.
With his unique sound and new perspective on rap, Cole's 13 track, hour long album for sure deserved every award.
If you're looking for some bangin' hip hop and rap music, "Wet Dreamz", "A Tale of 2 Citiez", "Fire Squad", "G.O.M.D.", "No Role Modelz", "Apparently", and "Love Yourz" are definitely songs to check out.
Overall, Cole put together a well built album that tells his story and his rise to success, so introduce yourself to the Cole World because you won't regret it.
Underrated Albums: Doo-Wops & Hooligans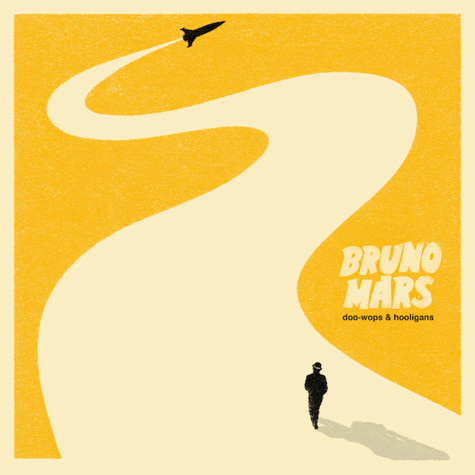 Peter Gene Hernandez, better known as Bruno Mars, is a skilled singer, songwriter, and producer. Mars always had music in his life, but as soon as he graduated from high school, he made his way to Los Angeles to actually take after his career.
In 2009, Mars' talent was recognized by Atlantic Records, and he signed a deal with them. With this record label, he released his debut studio album Doo-Wops & Hooligans. The album has 10 tracks that come in at 35 minutes.
The album contains a multitude of feelings from sweet serenades like "Talking to the Moon" to upbeat songs like "Runaway Baby", he has just about everything. Mars constructs a very distinct sound with his mix of modern pop and a touch of old-school.
It's no doubt that the whole album is worth listening to, especially "Grenade", "Just the Way You Are", "The Lazy Song", "Marry You", and "Count On Me".
To summarize, Mars created a very pleasant album that will have you singing along and dancing. His sound is so unique and his music is unmatchable, so chances are that you'll be listening in repeat
Underrated Albums: Divide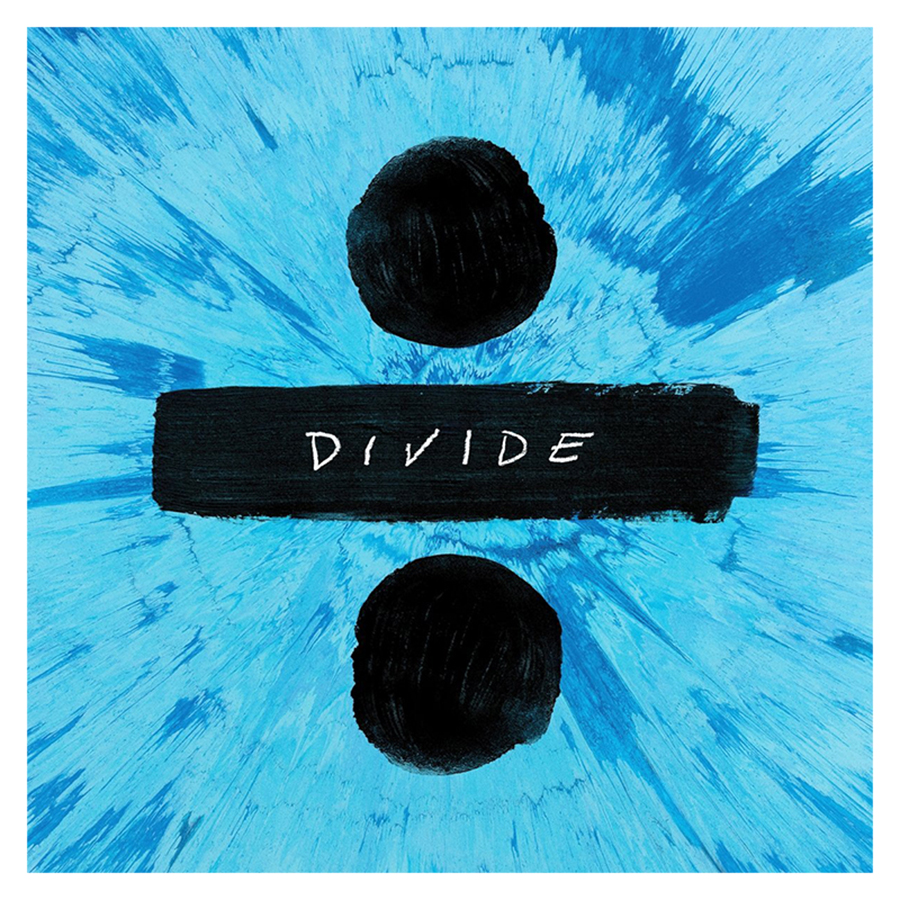 Ed Sheeran is an accomplished singer, songwriter, and record producer. His career took off when he signed with Asylum Records and released his first studio album + (Plus) in 2011. His single "The A Team" was his ticket to major fame and paved a path to his success.
In 2014, he released his second album x (Multiply), and finally in 2017, released ÷ (Divide). The album contains 16 tracks and time stamps at 59 minutes.
The album is mainly supported by it's top hits "Shape of You" and "Perfect", but also contains fantastic songs that are underappreciated such as "Happier" and "New Man".
Sheeran caters to a variety of tempos and vibes in this album. From upbeat and bubbly "Bibia Be Ye Ye" to slow piano filled "Supermarket Flowers", he covers it all.
He created a unique sound that changes from song to song throughout the whole album, but the lyrics are sentimental and sweet for the majority of them.
Songs that are definitely worth the listen are "Dive", "What Do I Know?", "How Would You Feel (Paean)", "Castle on the Hill", "Save Myself", "Barcelona", and "Galway Girl".
His album gives an uplifting, get-up-and-dance sensation as you listen and is definitely worth the time checking out.
Underrated Albums: Trapsoul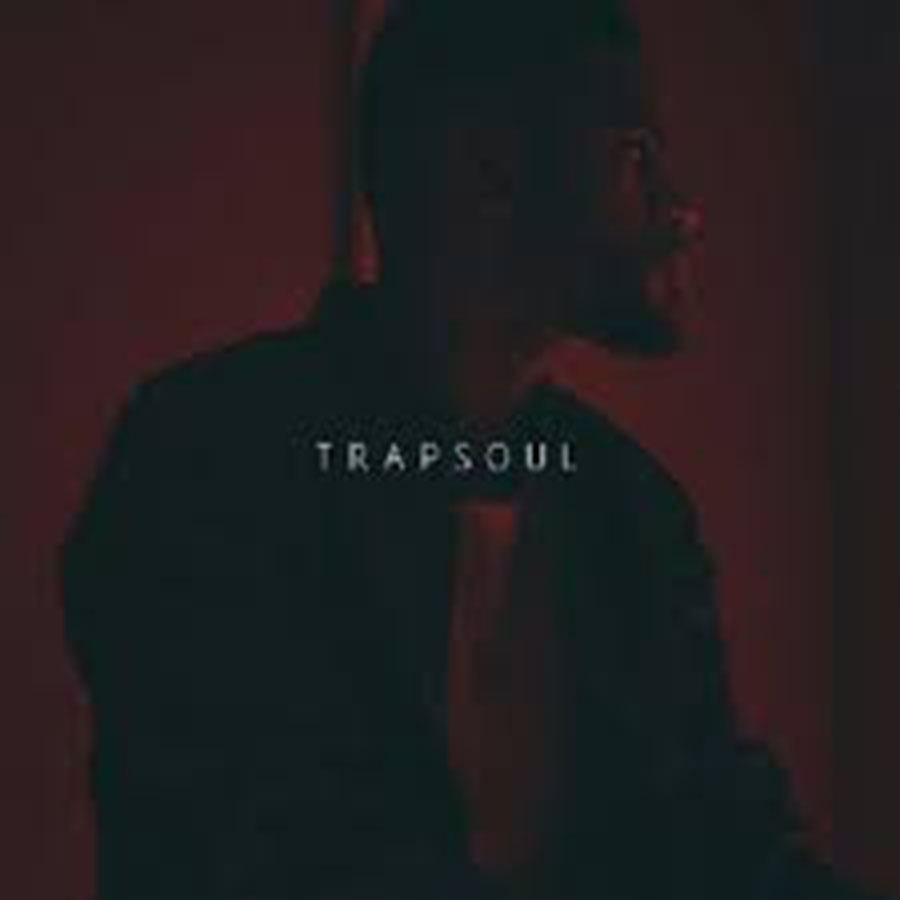 Bryson Djaun Tiller, known just as Bryson Tiller, is a songwriter, singer, and rapper.  In 2011, he kicked off his career when he released a mixtape called Killer Instinct Vol. 1, and received recognition with his single "Don't". He originally released "Don't" on SoundCloud and with it's success, made it the lead song of his debut album.
From then, he released his very first studio album, Trapsoul with RCA Records, which also includes, "Don't" in 2015. Trapsoul is a 14 song, 45 minute album that includes mainly hip hop, influences of R&B, and of course some trap.
Tiller's music can be described as a chill or laid back kind of vibe. He incorporates a mix of slower songs such as "Right My Wrongs" to more upbeat songs like "502 Come Up" and creates a sense of balance through the album.
Along with "Don't", songs that are also worth checking out are "Let Em' Know", "Exchange", "Rambo", "Sorry Not Sorry", "Been That Way", and "Overtime".
Overall, Tiller made his first album a very solid one. With this debut, he creates his own genre and style of music. He gives us a look at his individual sound that isn't like anything else and is for sure worth the listen.
Underrated Albums: Digital Druglord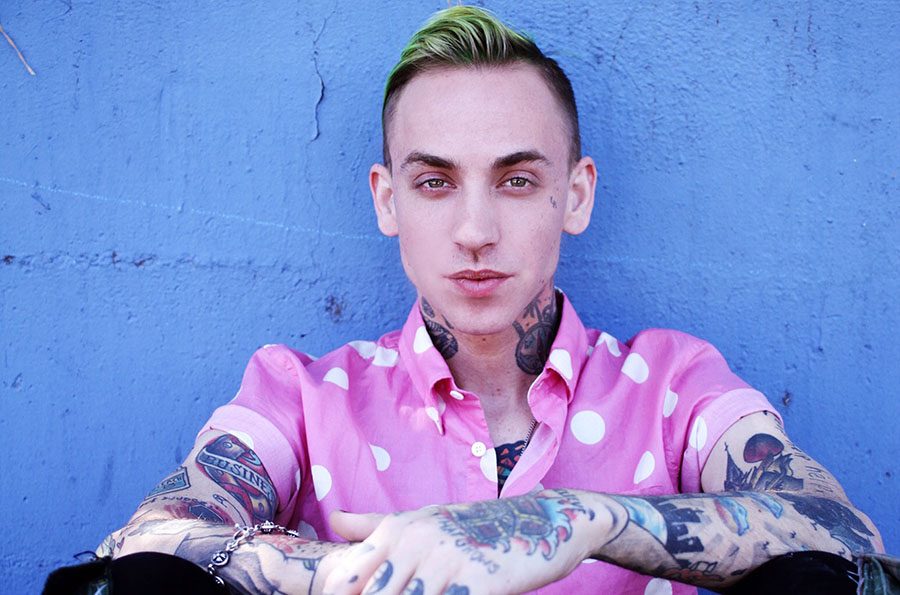 Matthew Musto, better known as blackbear, is a singer, songwriter, and producer. His career started out in the Florida-based rock band Polaroid. After deciding to leave the band, he went to pursue his own solo hip hop, R&B, and soul influenced career.
Starting with EPs such as Drink Bleach and Cashmere Noose,  Musto was making his plan happen undertaken by the nickname blackbear to make his music. One of his big breaks was co-writing Justin Bieber's massively popular hit "Boyfriend".
From then he has released albums such as Help and Deadroses through the years. After those came his second to most recent album Digital Druglord released early 2017. The album includes 10 tracks at a total of 32 minutes.
The album includes slow, in-your-feels songs like "if i could i would feel nothing" to hardcore, resonant bops like "do re mi". A unique and diverse sound is constructed over the course of the album that is almost indescribable. There is no song that sounds like the other, and this shows his creativity as an artist.
Songs that are not to miss are "chateau", "moodz" ft. 24Hrs, "juicy sweatsuits", "i miss the old u", "double", wish u the best", and "hell is where i dreamt of u and woke up alone". Basically the whole album because each song is beautifully produced. If Digital Druglord comes up in your music, don't skip because your ears will regret it.