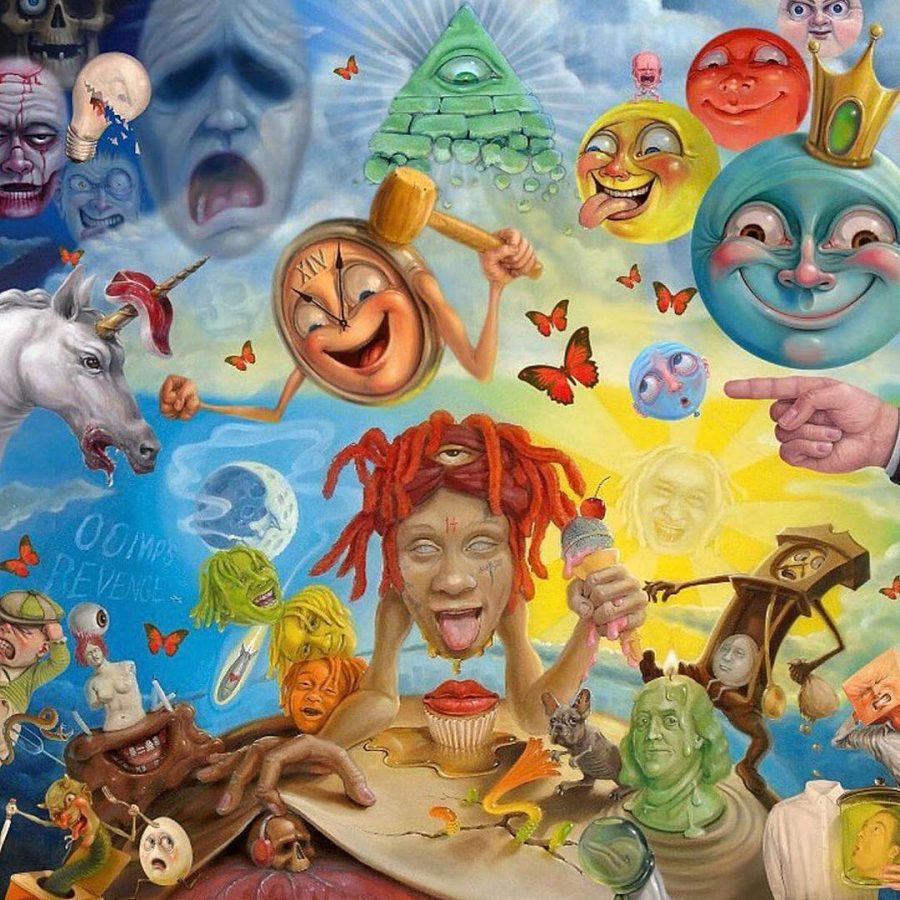 The red-haired up-and coming soundcloud rapper Trippie Redd shows off his skills on the microphone in his debut album Life's a Trip. The album was anchored by Redds hit single "Dark Knight Dummo", by far the most popular song on the album.
Released Aug. 10, 2018, Life's a Trip has 14 songs, just under 47 minutes in length. Trippie delivers a smooth vibe throughout the album. The album includes features from artists like Young Thug, Diplo, Travis Scott, and was produced by OZ, Murda Beatz, and others.
Trippie opens his album with his smooth vibes in "Taking a Walk", as he sings over a minimal trap beat, "so they think I wanna die, cause my doors are suicide" Trippie sings in the chorus. The vibe in this song is one that resonates throughout the entire album.
Trippie perpetuates his laid-back rap feel in "Bird Sh*t". Produced by Wheezy, the song is both fast paced and very relaxed at the same time. Trippie raps smoothly about those who doubt him and how all of their words are meaningless to him.
The hit single on the album, "Dark Knight Dummo", features a verse from Travis Scott and has Trippie slipping away from the vibes he established earlier on the album. There's a much heavier feel on this song, with Trippie wailing the chorus and screaming ad-libs behind his verses. In Travis Scott's verse, he hinted towards his upcoming-at-the-time album ASTROWORLD, rapping "Astroworld's my planet, my home."
In his freshman album, Trippie delivered an interesting work that showed multiple sides of himself. He featured his signature chill, laid back vibe, in addition to a heavier punk-rap feel in a few of the songs as well. Overall, Trippie's album was very successful and very entertaining to listen to, and laid the groundwork for his future albums.