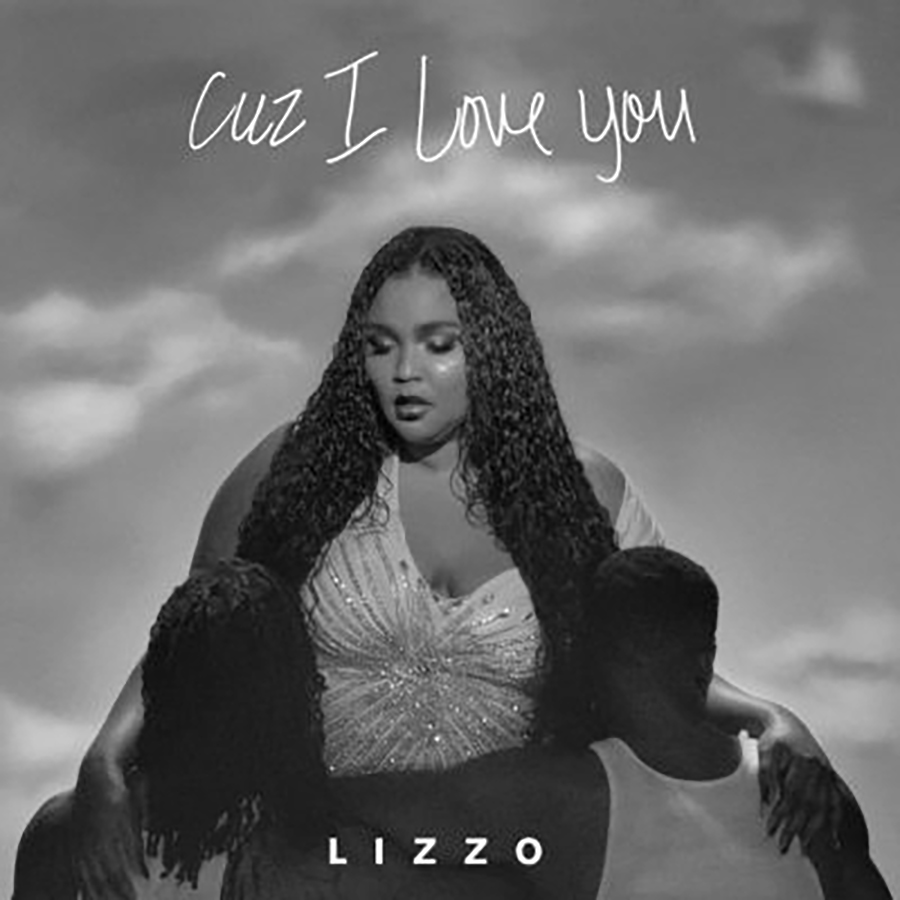 Detroit native, Lizzo, released her third studio album entitled "Cuz I Love You," April 19. Lizzo is a classically trained flautist, with a powerful voice and a vivacious personality to match. "Cuz I Love You" is 11 tracks and caps out at approximately 30 minutes. It is full to the brim with self love and star power.
The first track is "Cuz I Love You," and was not released as a single despite being it sharing the album's name. Lizzo describes this tune as a "big, brassy, orchestral moment." And that it is. She starts the song with a cry from deep within, and the sound of a full, warm brass moment follows suit. She sings about the brand new feelings of being in love – "I thought that I didn't care / I thought I was love impaired /But baby, baby / I don't know what I'm gonna do / I'm crying 'cause I love you." The brass carries the song until the very end, leaving the listener stunned.
The next track is "Like a Girl," an empowering anthem. Lizzo sings about being able to support herself, not having anything to prove to anyone, and feeling good – like she could run for president over an electronic beat with prominent high hats and synth. She tells her audience, "If you fight like a girl, cry like a girl / do your thing, run the whole d*mn world / If you feel like a girl, then you real like a girl / do your thing, run the whole d*mn world".
Following "Like a Girl" is her hit single, "Juice". It's a feel good song and a banger about "looking in the mirror and loving what you see." Next is Soulmate, a song about being the one for you – your own soulmate – over heavy bass. It's a perfect song to sing, driving down the highway going 20 over the limit, with your friends in the car and the windows down. Next is a ballad of sorts; the beat reminds me a lot of Rihanna's "Love on the Brain". It's about not letting a pretty face (or an ugly one) distract her from doing her job. Next is "Cry Baby". Lizzo describes this as almost a power ballad, and I agree. She sings about crying over a boy and how he should feel honored because she never intended for him to see it over prominent bass guitar.
Next is "Tempo." An electric guitar solo shreds in the beginning of this track, introducing the fierce mood of the song. The song is reminiscent of early and mid 2000's rap. This is one to which one should shake it like a polaroid picture. Lizzo sings about needing a tempo to dance to because she is thick, saying that slow songs are "for skinny hoes." Record scratches, claps, and heavy 808s carry her nonchalant tone. The Missy Elliot is featured, and destroys her rap verse, of course. Without her, the song would have been boring with the lack of a climax.
The last four tracks are "Exactly How I Feel," "Better In Color," "Heaven Help Me," and "Lingerie." "Exactly How I Feel" is a brassy tune with Janelle Monáe teas about being content with yourself, whether or not you're having a good day. Gucci Mane snapped on his verse, despite the simplistic lyrics – "I feel like hurtin' they feelings / I don't get mad, I get millions." His flow compliments the track fantastically. Next is "Better in Color," the "nerdiest song [Lizzo has] ever written." It's a bright song about love without the constraints of gender, orientation, skin color, or economic background – seeing love in color, as opposed to in black and white.
Next comes "Heaven Help Me." It has syncopated 808s to carry Lizzo's vibrant voice, and was inspired by her idea of what Aretha Franklin's hypothetical rap album would be like. It's about the spectrum of emotions she has gone through during a relationship, from defensiveness to guilt, and she ends the song with a beautiful flute solo. Concluding the album is "Lingerie," a sexy song with only three chords. She sings with a seductive voice about lounging around in lingerie, prepared for when her significant other comes home.
This is a feel-good album, if I've ever heard one. It is very cohesive, and easy to listen to from top to bottom. I definitely recommend.