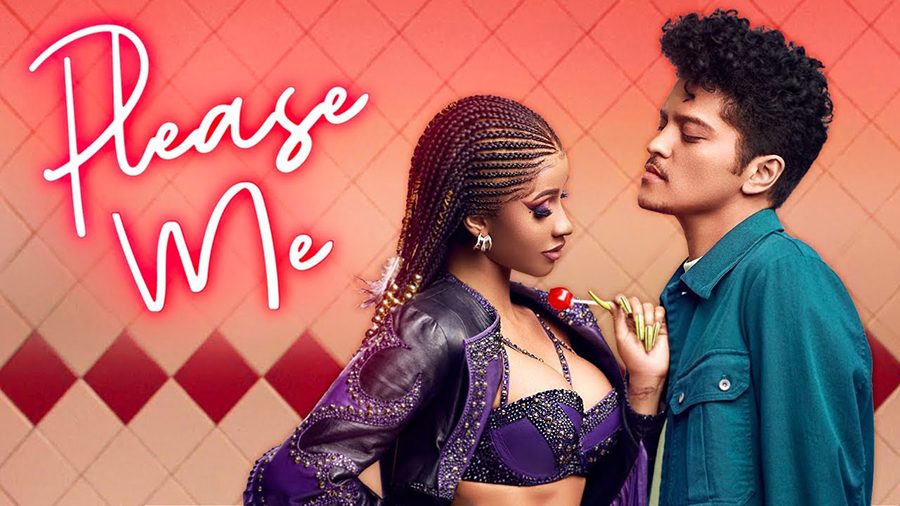 Feb 15. Rapper Cardi B, and artist Bruno Mars released a new single called, "Please Me". The song was Cardi B and Bruno Mars second collaboration since their song "Finesse", which they performed at the 2018 Grammy Awards.  
This was Cardi B's return from her short lived retirement. She previously deleted her instagram page after negative criticisms were thrown at her for receiving a Grammy Award for the best rap album.
The new song samples Jodeci's 1995 single titled "Freek'n You", and delivers an essence of classic jazz with the song.
In the song, Mars plays the role of a man who is longing for physical affection from a woman he has had his eyes on for quite some time. Cardi B plays the part of a confident woman, challenging those around her with the threat of losing their partner if Cardi B wants them.
Mars is drawn to her confident attitude, and begs for her affection. He admits these actions aren't normal for him, but will do anything to have this girl because of how enamored he is with her. Mars claims she is the one he needs to be satisfied, and Cardi B's lyrics show she agrees that she has the capability to do so.  
"Please Me" is a song in which a man, longing for affection, finds the girl he wants and won't give up until he has her to please him.