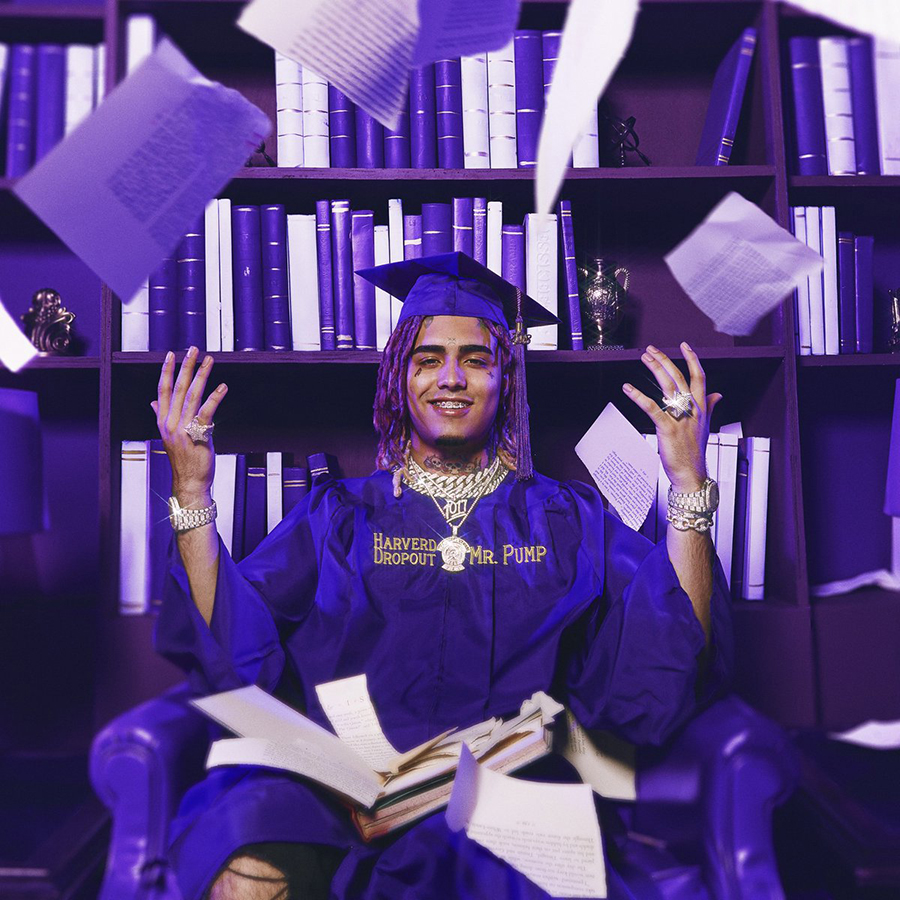 14 months since his debut album, Lil Pump released his sophomore album Harverd Dropout. In the album cover, the 19-year-old rapper is dressed in his cap and gown, tossing aside all of his papers, championing the misspelled (I wouldn't be surprised if it was unintentional) title of the album on his gown. The album cover foreshadows the entirety of the album: ingenious, obnoxious, and foolish.
Released Feb 21., Harverd Dropout has 16 songs, spanning 40 minutes. A measly two and a half minutes per song. The brevity of the album serves as a testament to the lack of depth and meaning to it. Each song roughly has two choruses and one verse, which delivers little to no message besides his love for drugs. Throughout the album, Pump is either hit-or-miss in his flows. Some songs are catchy, while some are so boring and repetitive that you can't help but skip them.
From the very beginning, Pump displays himself as a joke of a rapper on the first song of the album "Drop Out", repeating the words "Dropped out then I got rich" countless times throughout both the chorus and his lone verse on the two-minute long song, practically. Although he is seemingly saying the same thing over and over, Pump manages to make the intro of his album entertaining, with a catchy beat and flow to go with it.
His flow dampers later on the album in "Vroom Vroom Vroom", "Off White", and "Racks on Racks" where the songs consist of lackluster beats, and drab, uninteresting verses sandwiched by choruses of Pump monotonously repeating the song's title over and over again.
The few bright spots of catchy lyricism and melodies are in the songs that we've already heard before. The singles he released before the album, such as the hit "I Love It" featuring Kanye West and "Esskeetit" are the most interesting and catchy songs off of the album, which leaves the rest of the album to be desired.
Lil Pump's Harverd Dropout surpassed my expectations, but it still wasn't good. Throughout the album, Pump glorified the fact that he was a "drug addict", acting as if it were a title and not a disease that steals the money, and lives, of millions each year. Although some of his songs were catchy at best, the remainder of his album was just plain boring and uninteresting hip-hop.