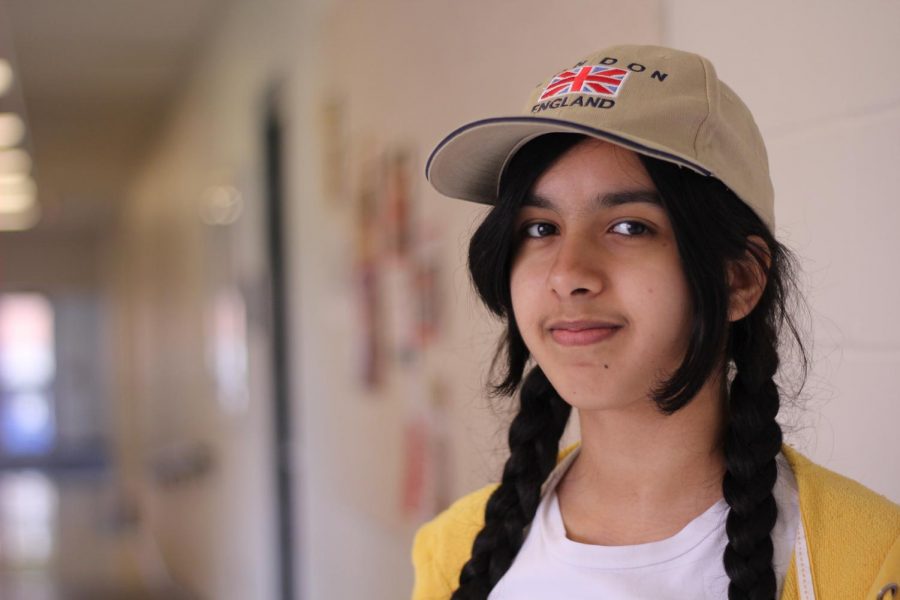 For nearly all of her life, freshman Bianca Rai lived in Hampshire, England. Three months ago, she crossed the Atlantic Ocean to get to St. Charles Missouri.
To be expected, there are a variety of cultural differences between England and the United States.
"The biggest difference is how people act. They act, speak, and teach differently," Rai said.
The teaching styles in England are different than the American style. Letter grades aren't used, rather a system that levels you based on how much you know.
"In England, we have a different grading system, you are placed in a level, 1-8, and each level has 3 grades, A, B and C," Rai said.
While in England, Rai was involved in choir, ukulele club, book club, drama, and practiced a form of Indian martial arts called gatka.
Gatka is a form of Sikh martial arts, which uses swords, shields, and polearms. The term "gatka" refers to the wooden stick used in the practice. The style originated in the 1880's, when during the time of British colonialism in India.
"It is very weapon centric. It involved a lot of conditioning, fighting using a variety of weapons, and putting on displays also using these weapons," Rai said.
While she practiced gatka in England, she has not found anywhere in St.Charles to practice it yet.
"There's no gatka groups out here to join since the Sikh community is so small, but I was hoping to maybe start a group one day," Rai said.
Rai is also involved in the Drama Club, casted in "The Crucible" as the role of Tituba, the slave woman of Samuel Parris.
"It's hard to figure out her motives sometimes since she has so little stage time, but it helps me with character analysis and my acting in general," Rai said.
Although the  transition from England to Missouri has been fairly smooth, Rai still does miss aspects of her old life.
"I miss my friends, we were so close knit, like sisters," Rai said.
Although she still reminisces about her past, Rai is ready to adopt to a new style of life in America.