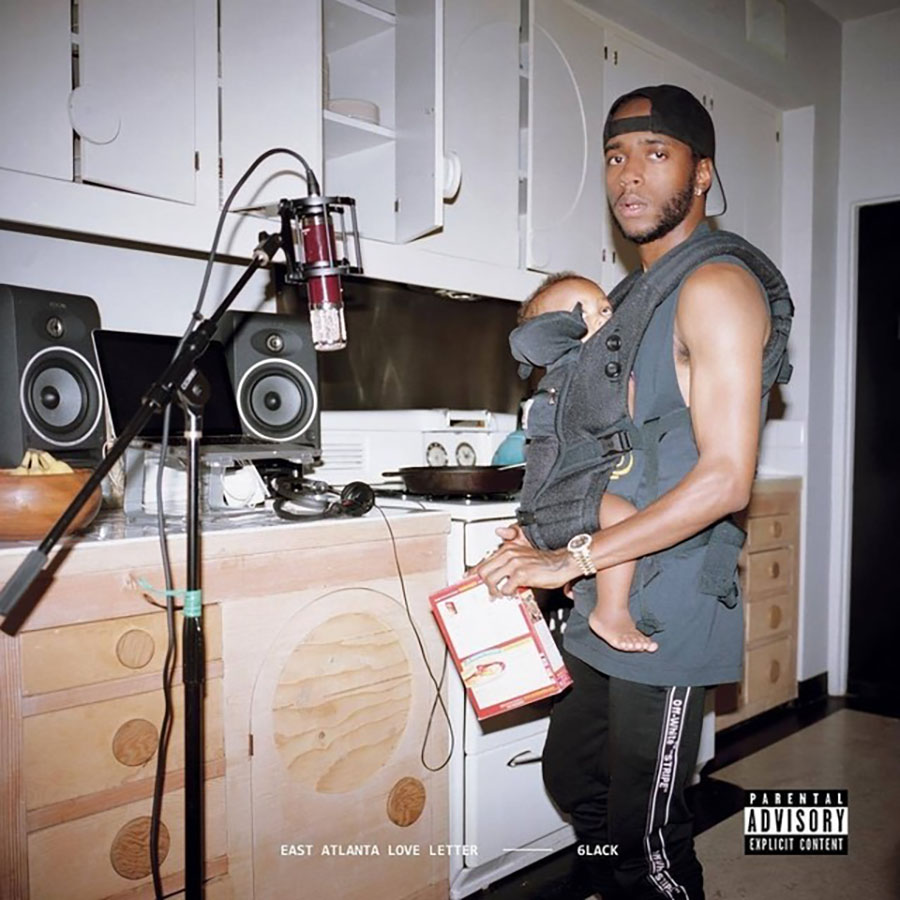 Up-and-coming 26 year old singer/rapper 6LACK released his second album, entitled East Atlanta Love Letter, on Sept. 14. 2018, and he did not disappoint.
After the success of his debut album, Free 6LACK, which peaked at number 34 on the Billboard 200 chart, 6LACK had some buzz around his name. The album contained "PRBLMS", his most popular song, which peaked at number 73 on the Billboard 100 chart, and went double platinum, his first song (of many) to do so. 6LACK has had listeners patiently waiting for over a year for his album, craving for more of his smooth vocals, and his heart touching lyrics.
6LACK's sophomore album has 14 songs, and although just his second, he has made a name for himself in the R&B music stage. Including songs collaborating with the likes of J. Cole (Pretty Little Fears), Offset (Balenciaga Challenge), Future (East Atlanta Love Letter), and Khalid (Seasons), 6LACK is turning heads yet again.
Throughout East Atlanta Love Letter, 6LACK frets about the difficulties of love, as well as his rising fame, and how it has affected him. In the opener of his album, "Unfair", he says, "I'm stuck between what I love and who I love."
Later in the album, in the mellow "Sorry", 6LACK continues to ache over his romantic failures, "Mistakes feel like a fracture in my bones, sitting here patching myself up, crying over what's left," he says in the first verse, beautifully portraying the pains of heartbreak.
In the sure-to-be hit, "Pretty Little Fears" which features J. Cole, there is a minimal beat, with light drums in the background, as Cole drops an encapsulating verse, "Lettin' your guard down, it's honorable, especially when the past ain't been that friendly to you, but there's magic in that, you're the flower that I gotta protect," he says.
East Atlanta Love Letter, a brilliant album by 6LACK, exceeded all expectations, and is one of the best R&B albums of 2018 thus far.