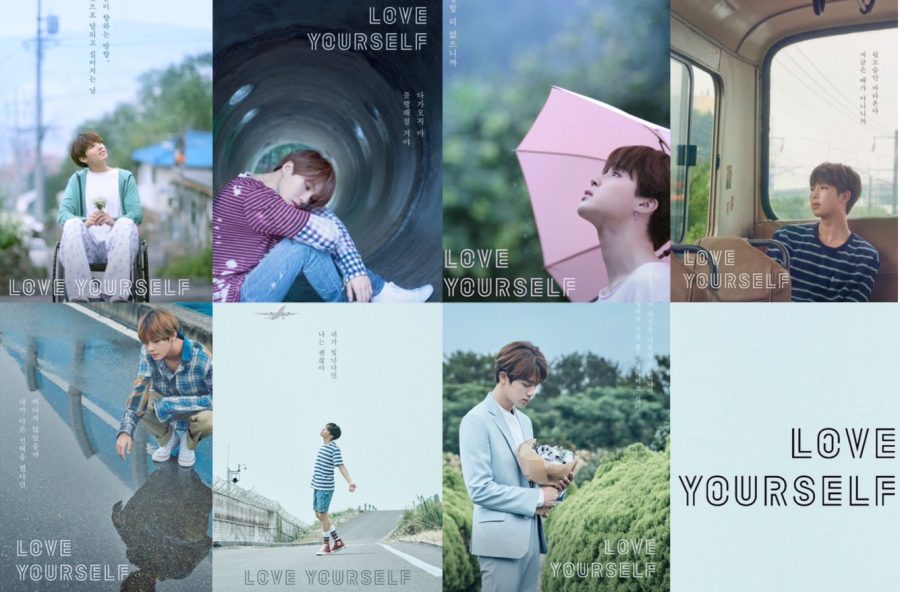 Billboard Music Award winning kpop artists, BTS released a trailer for their comeback Sept. 4 at midnight KST (Korean Standard Time).
BTS's last comeback was in March with the release of their single and music video, "Spring Day". Now BTS is preparing for their next album, Her, to drop on Sept. 18. BTS is working on a project called Love Yourself which Her is apart of.
Bighit Entertainment, BTS's company, has been dropping teaser images and videos since Aug. 10 on their twitter. Everything is released at 12:00 am KST, or 10:00 am CST (Central Standard Time).
A "Note" was released in the point of view of group member Jin which told a story relating to the album concept. Then four trailers for the Love Yourself dramas/short films, another aspect of the project, dropped.
The preorder for the album was released on Aug. 28 for U.S. and Canada residents. The preorder managed to get over a million orders within the first week in South Korea alone with no trailers, concept images, or posters for the actual album.
Then on Sept. 3 the Bighit Entertainment website turned into a countdown of 24 hours with doors that opened slowly every two hours. At the end of the countdown, the official comeback trailer was dropped. The trailer was the track and music video "Serendipity", which was a solo for group member Jimin.
Bighit Entertainment released concept pictures for two of the different packagings for the preorder; there are a total of four packaging versions: L, O, V, and E. The other two concept sets of concept pictures should be coming soon.